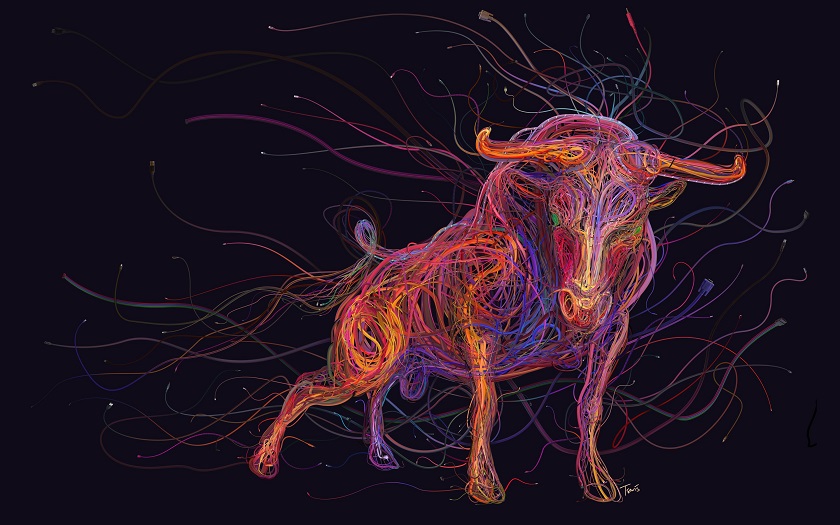 Mercury turns retrograde today and will remain so until the 22nd, dear Taurus. Look back before moving forward now, as there can be some important things you've overlooked during the rush of recent weeks.
While you should wait to begin brand-new projects until after the 22nd, you can be busy refining or reworking those already in progress. Finances deserve special attention, notably shared money and property as well as loans and support payments.
There may be delays or uncertainty in these areas, but the month ahead is strong for sorting out long-standing issues and for discovering hidden or overlooked resources, so be patient. Do watch for overspending or overlending.
Today's Full Moon illuminates a money or ownership matter, but there is more to the story, so wait for details to fill in before taking action.
You might feel as if your intentions are being blocked but you can't determine who is standing in your way. Taking a formal position on a matter may not be in your best self-interest because your views change often today.
The Gemini Full Moon flies through your 2nd House of Core Values, allowing you to work your way back to the source of your beliefs. Exploring your psychological landscape motivates you to improve your external conditions. Allan Rufus wrote, "Your inner strength is your outer foundation."
Just having the Moon in your income sector is giving you a nose for money at a critical point in your professional year. With Mars in his final days in your work sector, the pace is set to pick up dramatically as the warrior planet of the cosmos goes all out to bring things home.
A nose for money and a lucrative sense of direction at this point is a massive advantage. Yet as a Full Moon this brings the potential for a breakthrough or unexpected income developments.
Lucky Numbers: 13, 20, 26, 29, 34, 38
Daily Compatibility: Capricorn
Creativity: Good
Love: Fair
Business: Fair