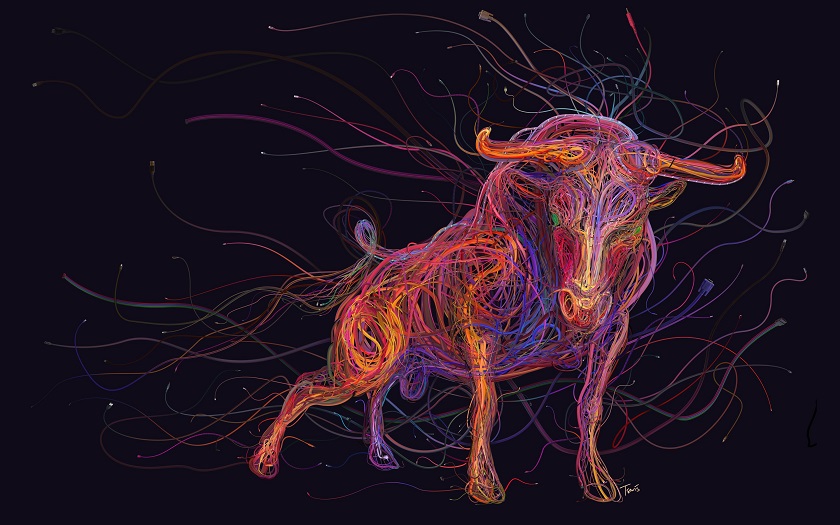 Tension can arise today if you have too much on your plate, or feel the need to rush things, dear Taurus. Try to tackle things one at a time rather than wear yourself out.
You might be overconfident and take on more challenges than you can reasonably manage.
You might have an unexpected adventure or detour from your usual routine. Philosophical debates can all too quickly escalate into arguments or run into personal territory right now, so watch for wasting energy on them.
Your appetite for pleasure or for instant gratification may be enormous, but the results are not going to satisfy you in the long term. The Sun-Mars square active today works behind the scenes in your chart, obscuring the real source of your discontent.
However, if you can channel excess energy into a constructive project, a work-out, or a brisk walk, you might get a chance to learn a little more about desires that seem to emerge out of nowhere.
Or you might tap into your courage to do something entirely different and enjoy a new experience.
Although you have plenty of energy to plow through your work, something seems to be awry now. You can't tell exactly what's wrong, but your intuition might warn you to expect the unexpected today.
Naturally, you can't build plans around imaginary events; all you can do is move ahead with your previous agenda. As the day progresses, toss out your preconceived schedule if necessary, and create a new one on the fly.
Venus, your ruling planet is asking you to embrace her last weekend in a nostalgic and reflective part of your chart. Whether that means taking a trip down memory lane, reliving old memories with friends and family or just taking time out to navel gaze, let your heart decide.
While your birthday month and new solar year is still four weeks away, Venus is preparing to get you a head start of a massive year ahead.
Author S.R. Ford wrote, "When the will is strong enough, it is astounding what one's mind can do."
Creativity: Fair
Love: Good
Business: Fair
Lucky Numbers: 5, 25, 28, 36, 41, 43
Daily Compatibility: Virgo