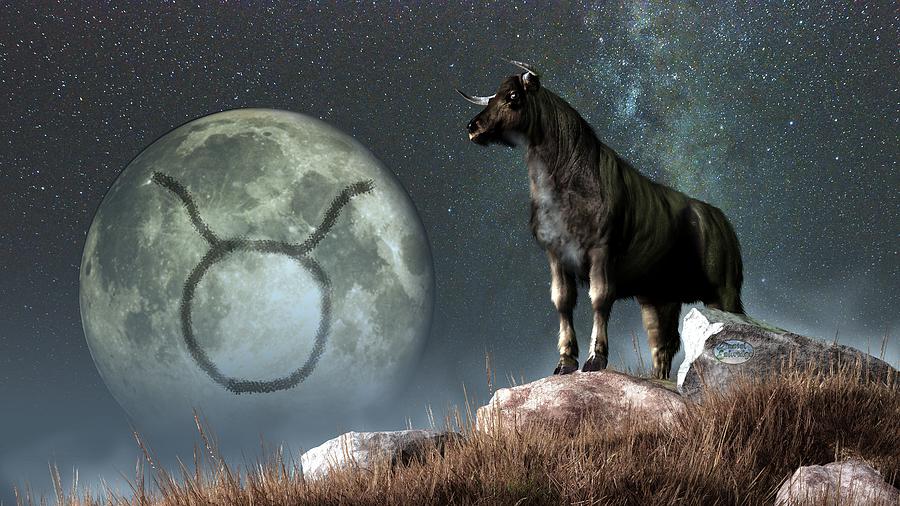 Energies continue to favor slowing down luxuriously this morning, dear Taurus, if it can be managed.
This can be an excellent time for bringing more harmony and acceptance into a friendship or for enjoying conversations that similarly open you up.
As the day advances, there may very well be a lot of talk that is impractical or exaggerated, but it may be a helpful exercise to think in big ways, especially if you previously missed an opportunity by focusing mainly on practical possibilities.
Ideas are big and easy to come by, but they're hard to bring home! The problem is that there are so many things to consider that it can be hard to know where to begin.
This is the energy of a Mercury-Jupiter square coloring today. The pace may be hectic, and your domestic life may be awhirl, although for some of you, this can all take place in the mind, and nervous tension is possible.
Watch for tense relations with a partner. You might take things quite personally right now.
Waking up has nothing to do with your eyeballs today. Your psychic radar is working overtime as your powers of telepathy turn up today.
If any fear or doubt surfaces, your job is to not allow darkness to creep into your mind.
Watch for signs and synchronicities, especially in messages from neighbors, random passers-by, your friends and even siblings. Use your inner eye to recognize how the universe speaks through other people.
The Moon returns to Taurus every four weeks, but this time you are likely to be feeling inspired, empowered and fired up.
Something has shifted or is shifting, waking you up to the fact that you are the master of your own destiny.
There is a mix of adventure, playfulness and creativity in the air that is waking you up to the fact life is not about simply going through the motions. Even in your relationships you will find that you're wanting and needing more.
Today's Quote: "People will always disappoint you, to remain happy you must learn how to forgive, forget and move on."
Lucky Numbers: 6, 27, 33, 45, 47, 48
Daily Compatibility: Cancer
Creativity: Excellent
Love: Good
Business: Fair