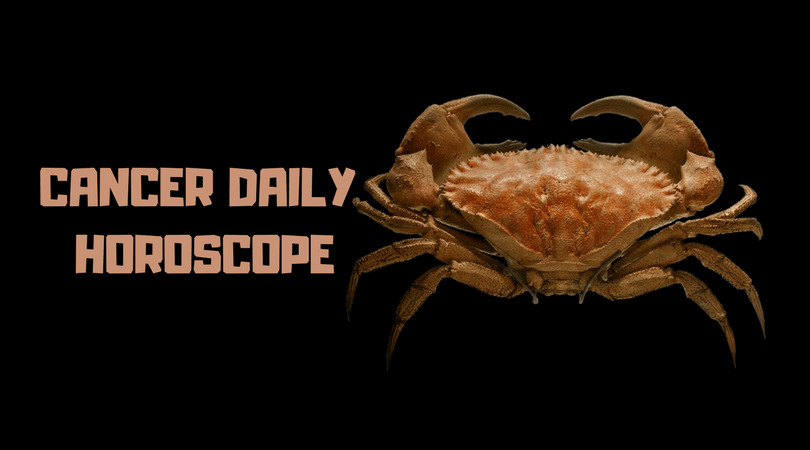 This morning, the Sun-Neptune trine that colored yesterday's energies becomes exact, dear Cancer, and you're encouraged to explore your creative side.
It's a time for answering a call to round out your life even in the smallest ways with colorful, romantic, and spiritual elements that inspire and delight you.
You're in need of some extra drama – the good kind! You may very well receive extra special attention from an admirer. As the day advances, ideas may be visionary, or you may be thinking too big.
It's hard to say which direction this will take when Mercury and Jupiter form a square aspect! For some of you, a war of words about personal possessions, value, intimacy, and respect could result from this energy that tends to remind you of what you don't have.
While you could be unproductive right now as you focus on the less essential things, priorities will be easier to see shortly.
For others, this can be a day when the ordinary doesn't satisfy, which can lead to interesting and even inspired thinking. If this is the case, you're stretching your mind, and this can be a useful exercise.
Imagination excels even in the most logical places. If a plan for a professional project or a group event is brewing in your brain, speak up or miss out.
Colleagues and coworkers are more receptive to your ideas now, and by putting your thoughts out there, others can collaboratively build upon them.
Fullness is extension, and without creative expression you will be unfulfilled. Listen to your intuition, share with conviction, and be transformed by the expansion of your mind.
Venus knows that if she is going to make her last full day in your income sector count, that it can't be just about the money.
We attract what we believe we deserve, so Venus will be focused more on fuelling your confidence and a sense of entitlement across all the currencies in your life.
Knowing that Mercury and his smart head for money are staying on until early September, turning income desires into reality won't be a problem.
Today's Quote: "Always appreciate what you have before it's gone."
Lucky Numbers: 7, 27, 31, 33, 39, 40
Daily Compatibility: Virgo
Creativity: Good
Love: Good
Business: Fair