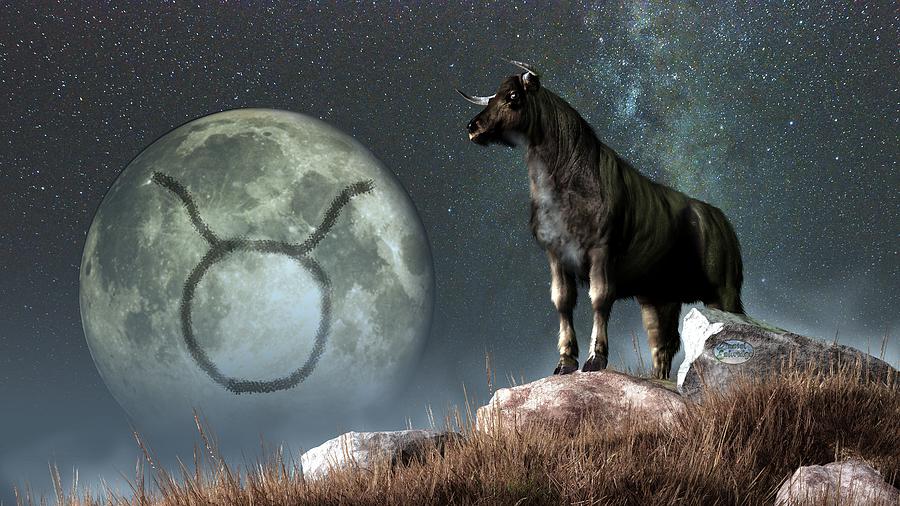 You may be craving extra downtime today, dear Taurus, with the Moon in your home and family sector all day.
Tonight, the Moon cooperates with the Sun in your resources sector, and you're prepared to put effort into making your life more comfortable. You're in a good position to tap into more profound needs, desires, and wants.
You're feeling more confident about your ability to get your life in order when you aim to do so one step at a time. This way, you avoid the feeling of being overwhelmed which can detract from productivity.
While a little retiring today, you are on board with low-key activities and conversations, and in fact, crave some mental stimulation.
Basking in the light of recognition can lift your spirits, but your real work is not impacted by ego-driven needs or short-sighted ambitions.
Nevertheless, your goals stand on their own, without an authority figure to grant you permission to proceed.
Although you may deviate from your original ideas, sooner or later you must shift gears and return to your project or you'll have nothing to show for your efforts.
The last few days have once again brought home the importance of work/life balance, yet this time has felt different. You're starting to sense that this is something you're not able to simply pay lip service to.
There are times when you can get away with burning the candle at both ends or having too many balls in the air at the same time. What you're waking up to now is the fact that you no longer have or need to.
Today's Quote: "Because we are all one when we forgive others we forgive ourselves, which is the first step in the healing process."
Lucky Numbers: 8, 26, 32, 36, 40, 43
Daily Compatibility: Virgo
Creativity: Good
Love: Good
Business: Good