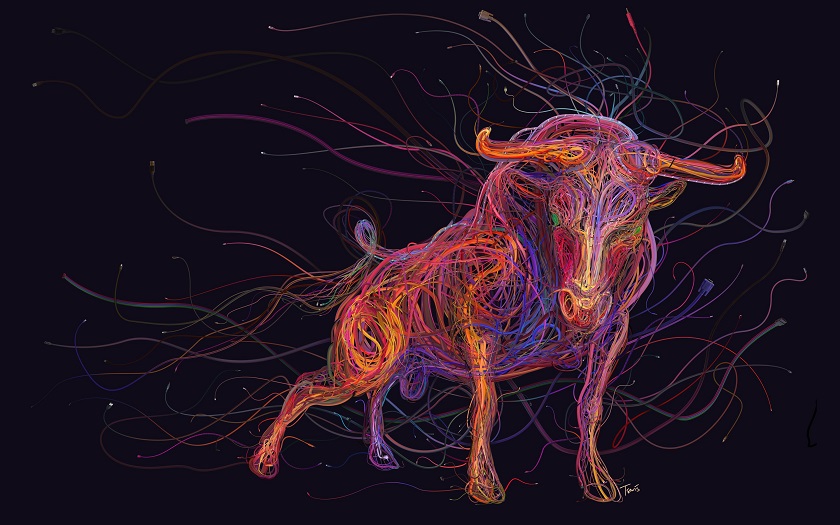 This is a good day for sorting things out, dear Taurus. You're exceptionally bright and alert, and conversations can go places.
You may be able to resolve a conflict or come to a satisfying conclusion related to a work matter now.
The Moon continues to transit your partnership sector all day, and this is a time of the lunar month for considering areas of your life that require more balance, as well as your needs for companionship.
It's generally a good time for making compromises and small changes so that you can better accommodate the needs and plans of people you care about.
Someone may be too emotionally intense for your liking today, but you're willing to manage your discomfort to maintain harmony in a relationship.
Unfortunately, burying your desires doesn't bode well for the idea of long-term success.
Nevertheless, the short-term prognosis is looking good, and there's still plenty of time to change your attitude. Luckily, Mercury rides to the rescue, enabling you to make the most sensible choice.
The Moon's last visit to your relationship sector while Jupiter is in retrograde motion might bring up some old emotional responses, mainly because that is the intention.
In just 16 days' time Jupiter will turn direct and it will be another 12 years before this lucky planet is looking back the way he is now.
This might bring up some old baggage, but that's when you're able to put it out with the trash.
Today's Quote: "Live more, complain less. More smiles, less stress. Less hate, more blessed."
Lucky Numbers: 1, 4, 22, 24, 41, 42
Daily Compatibility: Cancer
Creativity: Good
Love: Good
Business: Good
Also Read:
https://horoscopefan.com/taurus-weekly-horoscope-june-25-to-july-01/