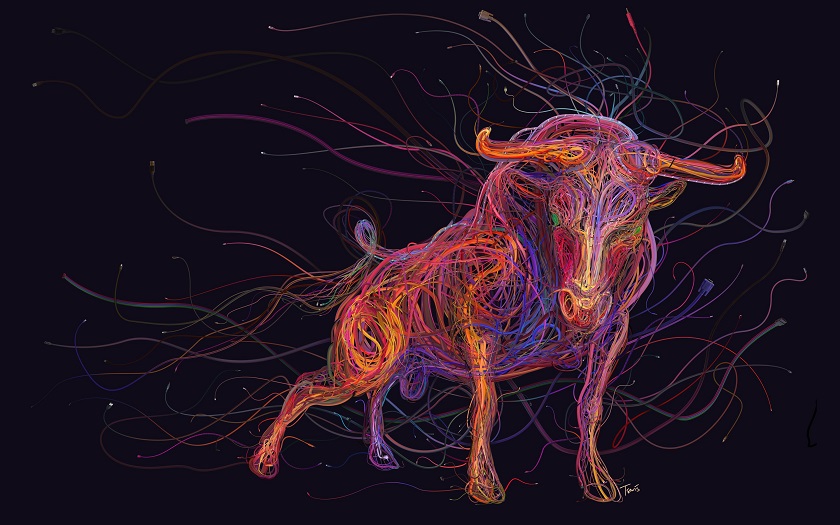 Excellent energy is with you today for breakthroughs, dear Taurus, particularly on emotional levels. You're in great shape for making creative changes and discoveries as well as experimenting with new possibilities.
Advances are likely to be of an emotional, private nature. You march to the beat of your own drummer today, and you totally get away with it! You seem to be operating under the radar in some manner, and it works for the best right now. Surprising opportunities or offers might come your way, so stay alert for them.
The atmosphere is ripe for putting the limitations of the past behind you. Strengthening relationships can be in focus for some of you. It's a good time for revitalizing a friendship or for discovering new ways to approach people that inspire trust and understanding.
There can be interesting connections made, or you might bump into an old friend. Whether you're attracting new people in your life or bonding with existing friends, this is a good time to connect and share.
You possess the determination to tackle a tough project today, even if you must overcome significant resistance. But doubt is not in your current vocabulary as you keep your eyes on your final goal rather than any obstacles in your path.
The sheer power of your positive thinking can move mountains. Nevertheless, your quick reactions enable you to make one good decision after another.
There is more to today's adventurous lunar vibes than being impacted by a sense of wanderlust, curiosity and adventure. Pay attention to where your sense of curiosity is being drawn towards adventure, travel, learning or discovery, with your higher mind being activated.
This is the start of an awakening, as you wake up to the fact that there has to be more than simply going through the motion.
Walter Scott wrote, "For success, attitude is equally as important as ability."
Creativity: Good
Love: Good
Business: Good
Lucky Numbers: 5, 13, 33, 35, 43, 47
Daily Compatibility: Pisces