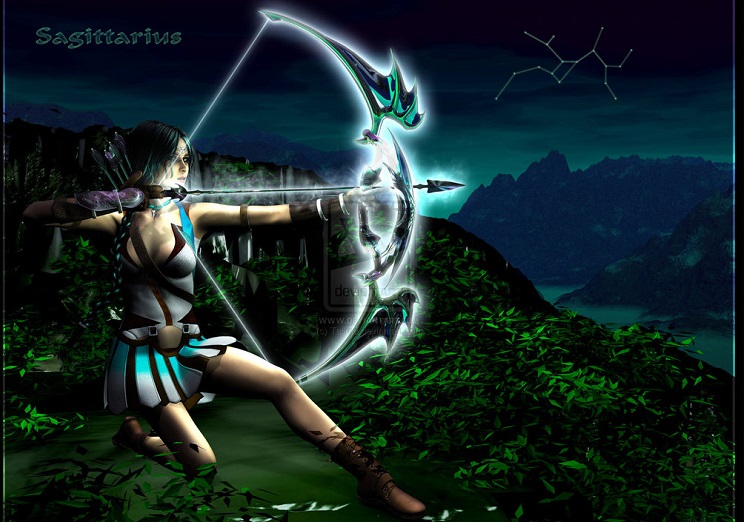 You might thoroughly enjoy nurturing a creative vision, desire to learn, or enjoying a new experience, dear Sagittarius.
Even so, as the day advances, responsibilities tend to dominate, and there can be a misunderstanding, communication block, or mental disconnect that leaves you feeling frustrated or overwhelmed.
A Mercury-Saturn square is complicated, and with the Moon in alignment with Saturn, you're emotionally invested, too. Concerns about money can bring you back down to earth, perhaps with a bump.
Even so, these things can very well lead to a creative workaround that ultimately boosts your confidence, and you can learn something useful in the process.
You're willing to work harder in order to demonstrate your competence. But a stellar reputation isn't the only thing required now to improve your self-esteem. You need to be doing something that supports the vision of your own evolutionary journey.
Although your creative juices are flowing today, it won't be easy to catch the wave. Don't take anyone else's advice; trust your intuition. You know the truth by the way it feels.
While there is a lot of change in the air and this is only set to continue, the one planet you have or need to have your eye on is Mars.
The planet of passion and the warrior planet of the cosmos moves into his final week in Sagittarius today, giving you just seven days to align yourself with the things that excite you or just have you curious.
You don't only have seven days to act on this, but to become aware of and to commit to what excites you.
Lucky Numbers: 6, 10, 24, 28, 33, 37
Daily Compatibility: Aries
Creativity: Fair
Love: Good
Business: Good