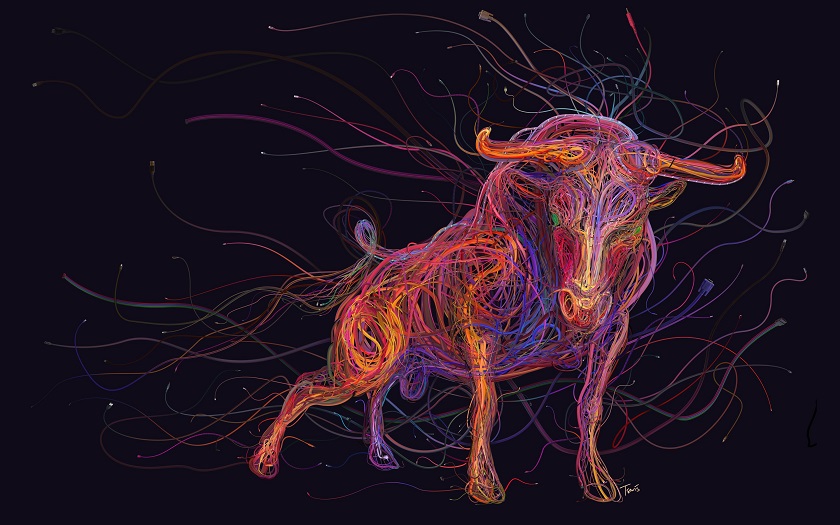 Your mind may be racing early today, dear Taurus, particularly about the past or an unresolved issue in your life.
However, as the day advances, while your emotions remain strong and perhaps inflate further, you're more inclined to relax. Mercury enters your sign today and will continue to transit Taurus until the 29th.
You have a stronger voice and are more likely to be heard and understood during this cycle. Self-taught endeavors can be particularly satisfying.
Because Mercury rules your money sector, this can be a time of additional money coming in. This transit brings more clarity to your life after a period of relative reflection and perhaps some indecision.
You may jump off the fence about a matter or reach a significant conclusion. You're ready to put the past behind you, and you have plenty of fresh ideas for the future, particularly with Uranus about to enter your sign.
Your head tells you one thing, but your heart says something else. You may feel emotionally volatile today, but it's best to think before you react.
Fortunately, the shift of Mercury and the Moon into pragmatic Taurus reminds you that your common sense is currently your most valuable asset.
Your career plans have recently undergone significant changes and you recognize you're at a turning point now.
Within the space of just a few hours, first Mercury and then the Moon return to Taurus today, in the lead up to tomorrow's New Moon.
What until now has been an ordinary birthday month and new solar year is about to change into something very different, with Uranus now just two days away from his first visit to Taurus in 76 years.
For now the Moon and Mercury allow you to get your head in the game, finger on the pulse and ear to the ground.
Today's Quote: "You will never change your life until you change something you do daily."
Lucky Numbers: 2, 19, 35, 37, 39, 43
Daily Compatibility: Pisces
Creativity: Excellent
Love: Excellent
Business: Good