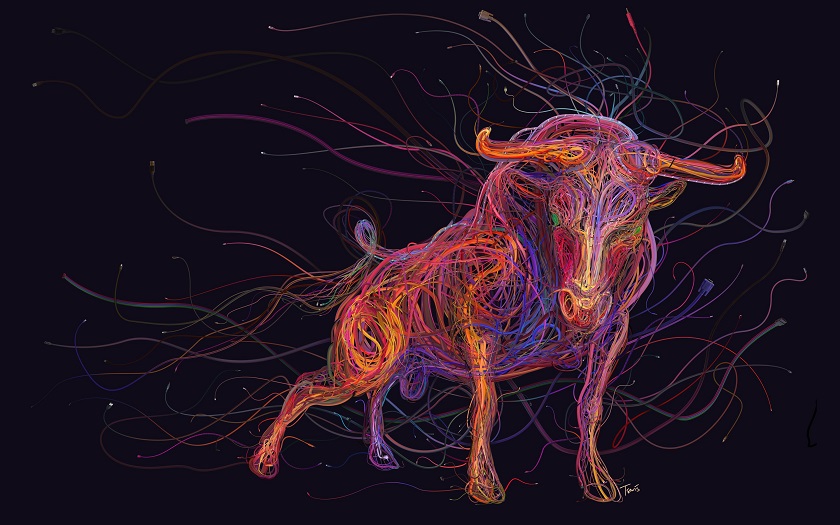 The Moon's move into your social sector today suggests a desire to kick back and enjoy yourself, dear Taurus, but with the Moon's connection to Saturn, you likely won't be kicking back too far!
Friendships, entertaining, enjoying company, or connecting with your happiness goals and dreams can be in sharper focus. Your sense of community and your desire to interact freely with others is strong.
The Moon will continue to transit your sector of friendships until Saturday, stimulating your wish to be involved. You're likely to enjoy a smooth flow of expression, and you find it natural to dream up exciting plans for the future.
Productivity increases as the day progresses. Conversations become a little more serious, or you're drawn to information that serves a practical purpose. Studies and personal interests can thrive now.
You aren't very clear about your long-term goals now, even if you're already committed to a specific trajectory. Although you may be questioning your wisdom, it's more likely your dreams are so strong that you're lost in their splendor.
Don't set yourself up for frustration by attempting to define your life within a narrow field on the spectrum of experience. Give yourself permission to think with a panoramic filter.
The Moon's departure from your career sector yesterday has left you with your professional instincts sharp and some valuable clues, hunches and insights you can now process.
The last few days are likely to have seen a lot of things fall into place or at least they will do when you eventually process all your emotional, intuitive and imaginative responses. Today takes on a more social feel, in the lead up to the weekend's New Moon.
Oscar Wilde wrote, "Anyone who lives within their means suffers from a lack of imagination."
Creativity: Good
Love: Good
Business: Good
Lucky Numbers: 1, 26, 27, 38, 40, 47
Daily Compatibility: Capricorn