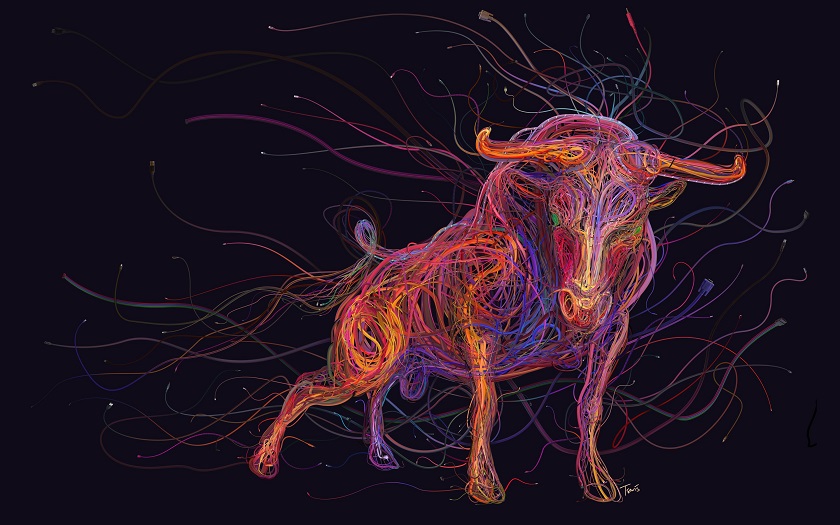 Communicating your feelings these days, including today, is more natural than usual, dear Taurus. There's a flow happening now that gets you into better touch with what you've been feeling and perhaps not genuinely recognizing.
You might also be more understanding of others' deeper emotions, and could be a source of comfort or guidance for a person in your life right now. Bonding with family or loved ones, especially through conversations, can be in focus now.
Also today, Jupiter turns retrograde as it does each year. This affects your intimate relationships and matters of shared resources, as well as your partnerships and negotiations. In these areas, you may be looking back before moving forward.
It's a period for taking a more realistic look at current projects and for developing these rather than taking on more. If you've been going hard with supporting others and now need some independence, consider gentle ways of getting to the right balance.
Although you might have very specific criteria by which to assess relationships now, a wide-angle lens quickly changes your perspective, enabling you to reframe a recent disappointment as a learning experience.
But over-intellectualizing your emotions isn't the answer, either. Sinking into your feelings doesn't mean you must relinquish your power over them.
After five months in your relationship sector Jupiter turns retrograde today, just a day after the Moon finished stirring your emotional responses. This doesn't change the fact that you have the planet of luck looking out for your relationships, but it does change where your focus is.
Instead of looking to the future you're able to look back and in hind sight understand what you didn't before. Fortunately, this also comes with the potential for a do over, second chances and a chance to make up for lost time.
Sonia Ricotte wrote, "Surrender to what is. Let go of what was. Have faith in what will be."
Creativity: Excellent
Love: Good
Business: Good
Lucky Numbers: 4, 16, 28, 34, 40, 42
Daily Compatibility: Virgo