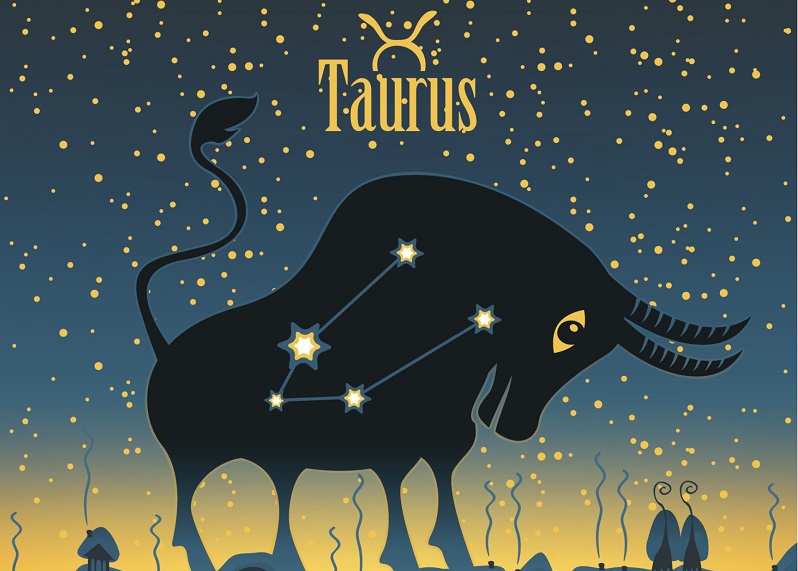 With the Sun in opposition to Pluto this morning, dear Taurus, there can be a feeling of being pushed to the wall emotionally, and it can be difficult to know how to resolve problems straight away.
This aspect is an annual event, but because it ties in with tonight's Solar Eclipse, it takes on more power. Defensiveness and clinging to positions can prevent healthy dialogue now.
Tension may revolve around opinions or how someone is communicating with you, particularly if you feel that person is trying to overrule you.
While things may feel a little stormy this morning, if handled well, you stand to learn a lot about your inner resentments, as well as those things that have been frustrating people in your life.
This is a time when building emotions tend to find release through epiphanies and confrontations, but as buried frustrations find their resolution, there can be a nice feeling of personal power.
Tonight's Solar Eclipse helps to wipe the slate clean for new beginnings, attitudes, and outlooks.
You may find yourself inundated with information overload today. This eclipse calls you to channel the plethora of data you receive from the people around you into something useful.
Use a whiteboard to jot down random ideas from your higher mind.
Organize big projects into a flow chart or outline. Make a sincere effort to connect with your siblings and those in your community.
Share your thoughts without a personal agenda and offer your services as a messenger of hope. Managing your life cultivates peace.
Just two days after Jupiter's direct turn in your relationship sector, a solar eclipse in your communication sector brings the potential for a communication breakthrough.
You're in the midst of a major relationship turnaround, with a massive push today to ensure the communication lines are open.
Whether single, in a relationship or between relationships, this is the courage to both expect more and to start working towards accomplishing more on both the communication and relationship fronts.
Today's Quote: "Let your dreams stay big and your worries stay small."
Lucky Numbers: 11, 12, 18, 20, 31, 43
Daily Compatibility: Capricorn
Creativity: Good
Love: Good
Business: Good