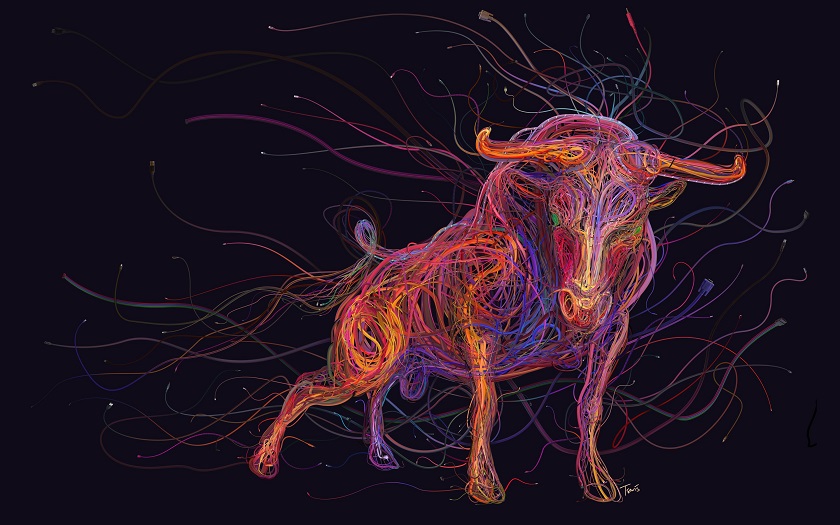 The Moon is in your sector of reputation, status, and career all day, dear Taurus, and you quite readily take the lead, preferring to fill your responsibilities first.
The Moon connects with Uranus, stimulating new or unique approaches to what you're doing. With a Jupiter-Saturn aspect that's been in play since December, however, you may be reconsidering a long-term goal or dealing with something that you overlooked in order to clear the path for moving forward.
It's not the time to give up on a project just because it's slowing down or taking too long, but to attend to duties that will help clear up delays and set the ball rolling to make progress. Slow and steady wins the race now. Relationships may also be settling in.
Although you may be uncertain of your best path forward, you have more answers than questions now. You're comfortable with starting slowly on your new adventure and building momentum once you can see how well you're progressing.
Fortunately, you already know that your plans will need to be modified as you acquire more information. Your determination, coupled with a methodical start, improves your chances of arriving at your destination in record time. Yard by hard, it's hard; inch by inch, it's a cinch.
When Mars leaves your financial sector over the weekend, he'll not only wrap up his own seven week visit, but over three years of planetary activity. Yet in these final days Mars is focused less on the money and more on what is really driving you.
Money is simply a means to an end, with the warrior planet of the cosmos helping you not just discover what you're really fighting for, but help you go into battle.
Stephen Hawking said, "Things can get out of a black hole both on the outside and possibly to another universe. So if you feel you are in a black hole, don't give up – there's a way out."
Lucky Numbers: 8, 23, 28, 33, 38, 49
Daily Compatibility: Pisces
Creativity: Good
Love: Fair
Business: Good