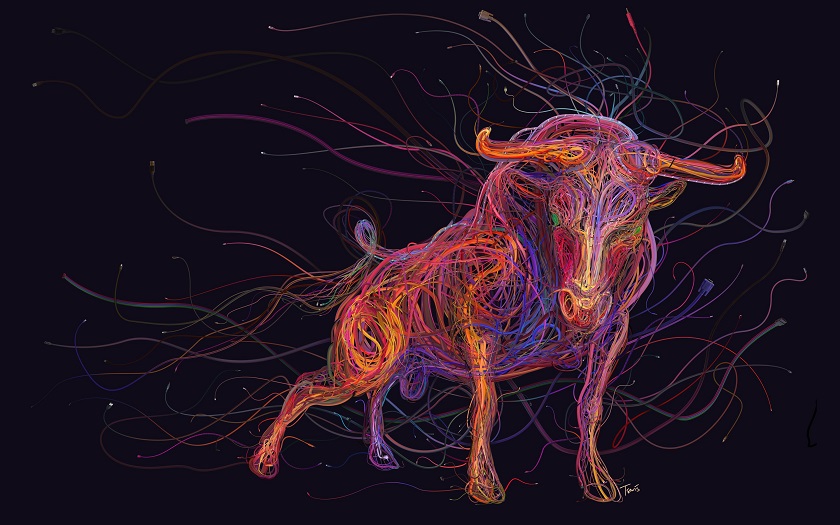 Neptune turns direct today after retrograde motion since June, Taurus, and in the coming weeks, friendships, goals, and alliances may turn a corner or become clearer.
Neptune is still Neptune, however, and these areas of life can remain up in the air regardless of Neptune's direct turn, but now you feel less as if you are in limbo and more confident about taking action and where to put your trust.
You might hear from a friend after a long absence or pick up an old project and begin reworking it. Recently, when you've needed someone to lean on, you may not have found them, or you've ended up extending your help instead. Going forward, goals and alliances become clearer.
Consider also that this week, you may be dealing with some insecurities that have you questioning recent confidence in a relationship. These ups and downs are temporary and may eventually get you to a better place of understanding. What you need now is something to pour your heart in and to believe.
You are so confident that your solution to a problem at work will be successful that you don't hear the advice you receive from others now. You are quick to dismiss the observations of your associates without even giving them real consideration.
Although your intentions are good, your execution is lacking. You like to work at your own pace, but you're not truly a solo act if your actions affect anyone else.
Instead of getting angry at people for offering constructive criticism, be grateful for what they bring to the game. Albert Einstein said, "Weakness of attitude becomes weakness of character."
As the Sun spends his first full day in your financial sector, there is a need to separate the ordinary and the extraordinary. The ordinary is that the Sun will return at this time every year, turning the solar spotlight onto your financial situation and money matters.
This is the chance you get at this time every year to take care of any financial housekeeping. With Saturn now in his final four weeks, it is also time to start taking your power back, something you've been working towards for nearly three years now.
Lucky Numbers: 15, 21, 25, 28, 30, 32
Daily Compatibility: Virgo
Creativity: Good
Love: Good
Business: Fair