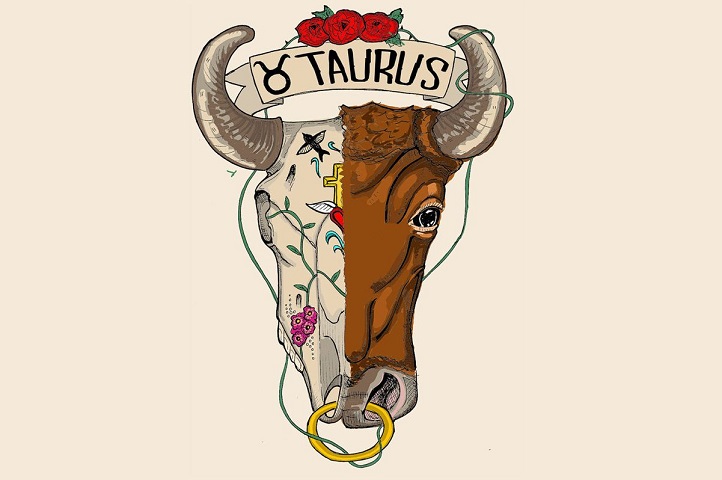 It's particularly important for you to unwind, detox, and decompress today and tomorrow, dear Taurus. For one, the Moon is in your privacy sector the last house of the chart. For another, the Balsamic Moon precedes a New Moon in your sign set to occur on Wednesday.
The New Moon will serve up powerful energy for starting fresh. It's true that Mercury remains retrograde, but Mercury is currently hiding behind your sign and your ruler, Venus, is no longer retrograde.
As such, you're in a far better position for new beginnings than you might have expected.
Spend today and tomorrow clearing the decks in some manner put the negative things that have accumulated over the past month behind you now. Find ways to get chunks of time to yourself if possible, or in peaceful environments.
You know that it's sometimes wiser to say nothing than to fill the silence with meaningless words.
On another day you might jump in and express your feelings, but you don't want to give too much away today. Nevertheless, remaining quiet leads others to believe you have something to hide.
Instead of withdrawing, push beyond your comfort zone and speak your piece.
You can become someone's superhero by sharing your thoughts in a way that touches the truth for those who can't find their voice.
You might be two days away from the New Moon that gives your birthday month a focus point, but you're not as ready for this as you were at the start of the month.
Until Mars left Taurus on Friday, you would have jumped at the opportunity to draw a new line in the sand.
Whereas the early days of your birthday month is revealing there is still too much to uncover. This gives you time to explore your options, including the passions Mars left you with.
Lucky Numbers
2, 3, 13, 14, 29, 32
Daily Compatibility
Cancer