As the two Taurus decide to get emotionally involved, they take each and every step very carefully and none is impulsive to start the relationship.
They both need loyalty and provide loyalty to their partner as well. They are firm and strongly determined and usually their relation turns out to be a peaceful and wonderful one!
A Taurus man is a very responsible and brave man who accepts the duties and burdens without even a single line on his forehead in fact he can take on his responsibilities with a surprising amount of ease and grace, and there are few challenges that can make him flinch.
His cool, collected and humble nature brings him much respect from others. His manages to keep his past disappointments far from the forefront of his mind, and work hard to reach his goal. In relationship with a Taurus woman, a Taurus man always fulfills all her emotional and physical needs and usually proves to be a great lover.
A Taurus woman is generally a very graceful woman who has a feminine eye for decorating and a gentle touch but does not get overly involved in the lace and frills of being female. She prefers practical clothes and makeup to anything outlandish.
She appreciates gentleness and keep things in tip-top order whether at home or office. The Taurus female always draws the attention of her male counterpart and he strongly appreciates the amount of straightforwardness and simplicity of Taurus female where so many other women are so complicated or playing games.
The fact that both the Taurus man and Taurus woman are born under the same sign imply that they have the benefit of being compatible in most ways.
These two uncomplainingly spend a good portion of their time at work or the office, ensuring that they continue to enjoy their financial security and boost their bank balance yet they are generally not able to bring anything new to the table.
But undoubtedly their home life flourishes and usually a very peaceful and organized place to be in. Taurus man already keeps the home in perfect order, and Taurus woman uses her fine taste in decor to add an artistic touch to it.
While it may take them a while to get to this point in their relationship, this is the most likely direction for it to go, since they both feel so instinctively comfortable around each other.
One problem that eventually arises with the Taurus man and Taurus woman is the inability to make quick decisions. Both are hesitant to commit to a course of action until they've thoroughly examined every element of it, including relationship.
Sometimes snap-decisions are required out of life, but neither of these two knows how to take the lead when this sort of thing happens.
In the few situations where they view a matter through drastically different lenses, they can both display such a degree of stubbornness that neither thinks about giving in even the slightest.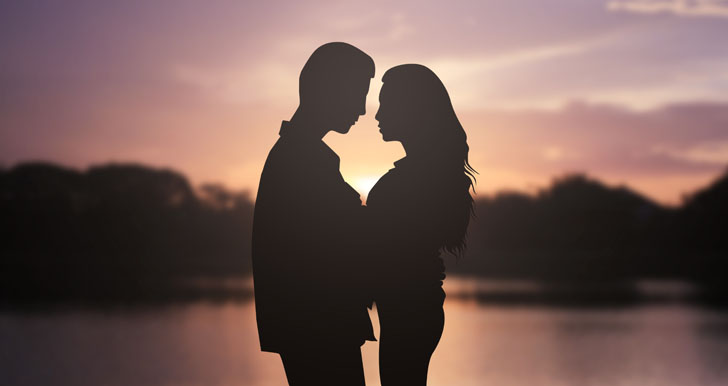 But the beautiful thing about this couple is that they have an intrinsic ability to understand each other with the simple touch of a hand. If these two can lie down their stubbornness for the sake of their relationship and for the sake of each other then this works out nicely.
As the sound of love fills the air around the Taurus man and Taurus woman, they hold their hands tightly and find a way out of the world to an eternal togetherness where they both reside peacefully in each others' arms.
Their meadows are greener and their skies are blue with always a shining star of wish to fulfill all their dreams. The music of love that plays around them is so soothing that they just lose themselves in the unison and together discover the wonderful colors of Earth making their element more gorgeous in all dimensions of their existence.
Their natural gentleness and tenderness is enhanced smoothly when they are in such a pure relationship with stubbornness having no space to create any blunder. They completely surrender themselves to their counterpart with increasing temptation to be one forever with no words to be spoken but only to be felt.
Sex is extremely important experience for both the Taurus lovers as they both have a strong physical drive. While most people insist that there must be a powerful emotional or passionate connection for sex to be great, these two prove that sensuality is all that is needed to form a striking liaison.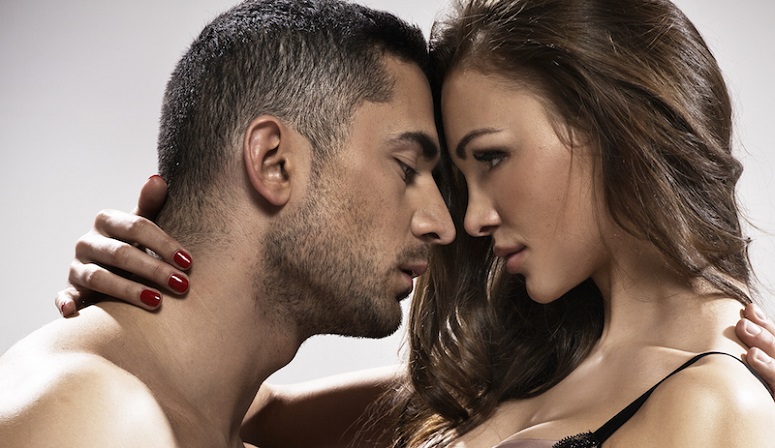 Energy and excitement tends to run cool for these two, and they are not very flowery in their expressions of love for one another. That does not mean that sex is not an all-consuming experience for them. Their five senses are more than sufficient for providing a fulfilling sex life and a deeper emotional element slowly work its way into the bedroom with time.
They are both as driven outside of the bedroom as they are inside of it, and are well-equipped to satisfy each others' needs. They make a very sensual couple in all dimensions of their physical oneness giving each other strong satisfaction and security in their relationship. They probably won't be switching through the various positions of the Kama Sutra, but that's fine by them.
Generally the Taurus share a very warm relationship with each other where love is given and received without question. They associate their compassion with all the pleasures and happiness of world with no complications to be faced.
But they both are quite stubborn and they both also suffer from lack of reason due to this any argument between them can take serious turns even leading to breakup of their wonderful unison. Their refusal to look at the other side leads them down the blind alleys on mental and emotional prejudice.
Both just need to be more forgiving and talk over the problems they have. This can definitely make their relationship more admirable and can have a better life with each other.