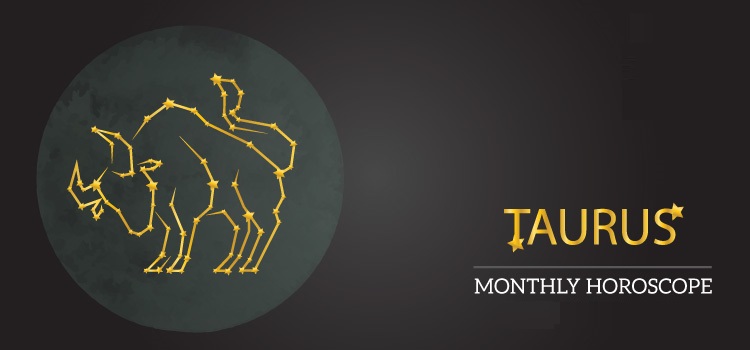 Are you sitting down, Taurus? Some of the most exciting news you've gotten in your lifetime (how's that for dramatic?) could arrive THIS month.
On May 15, Uranus, the planet of innovation, revolution and sweeping change, will start an eight-year journey through Taurus, radically revamping your identity and lifestyle. Uranus takes 84 years to come around to each zodiac sign, and its last trek through Taurus was from 1934 to 1942. For most of our readers, that was before you were born.
This rare Uranus transit through Taurus will send you on a reinvention tour, prompting you to radically change your entire approach to a key part of your life or to blaze a bold solo trail. With liberated Uranus in your independent first house, Bebe Rexha and G-Eazy's "Me Myself and I" could become your new anthem.
The cosmic ribbon-cutting ceremony gets some extra fanfare because May 15 ALSO features the year's only Taurus new moon. With the Sun also in Taurus until May 20, your normally change-averse sign is readier than ever to welcome the new and unprecedented!
We can hardly blame you, Bull. Since 2011, Uranus has been slogging through Aries and your twelfth house of the imagination, illusion and closure. You may have experienced some sudden and jarring losses over the past seven years.
In a positive spin, you could also have let go of something you were clinging to—a relationship, an addictive pattern, an unhealthy way of life—and liberated yourself by doing so. Uranus is not gentle, but sometimes, you have to rip the bandage off. Uranus' job is to set us free, even if it comes with a dose of shock therapy.
Still, hosting Uranus in this foggy sector was a challenge for your material-minded sign. You enjoy creating tangible results and you like your creature comforts. And while you're a connoisseur of "being in the moment," you still like to be guided by a plan.
For many Bulls, it was frustrating to have Uranus stirring things up in this otherworldly zone—where time runs more on quantum vibes than according to our linear clocks and calendars.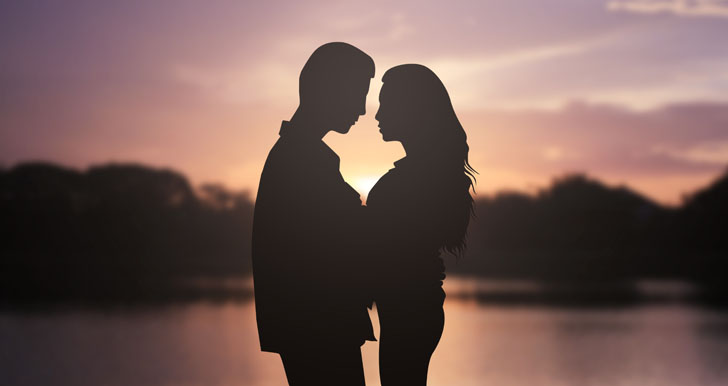 You've had all kinds of pent-up kinetic energy, but nowhere clearly designated to put it. Was the universe playing some kind of joke on you? Even the most patient Bulls may have felt hopelessly adrift.
Now that Uranus is moving into your sign, your surreal journey could start to make sense. To quote J.R.R. Tolkien, "Not all who wander are lost." And your nomadic quest, it turns out, was sort of like a simmering stew in a crock pot.
Yeah, it took seven years for all the ingredients to come together. But now that your blend's been perfected, you can get ready to serve it up to the world.
While this all sounds amazing, do note that Uranus is in its "fall"—meaning its least favorite placement—in Taurus. It makes sense: Uranus is all about momentous change, while Taurus craves consistency and wants to keep things the same.
It's like hosting a radical activist and an old-guard member of the establishment in the same place. They'll have to settle their differences and strike a balance between progress and tradition. So, too, will you.
Luckily, you have a chance to test these new waters before going full-throttle. Uranus makes its first sprint through Taurus until November 6, then it will back into Aries (during its annual retrograde) until March 6, 2019. After that, the cosmic upstart will be in Taurus until April 2026, so get ready for a wild ride. Influencer status, here you come!
Side note: It will be interesting to observe how the Uranus transit impacts your fellow Taurus Mark Zuckerberg, who's on the hook for his huge Facebook data scandal on the cusp of this cosmic changeover.
Uranus in your secretive twelfth house might also have drawn you into shady or complicated entanglements over the past seven years. If you're involved in anything that feels codependent, complicated or well, not quite aligned with the law, extricate yourself from this dynamic now.
Some of the stability and simplicity your sign craves could arrive on May 20, when the Sun starts its monthlong cruise through Gemini and your grounding second house. Taurus is the natural "ruler" of this zodiac zone, so you'll feel some relief while El Sol downshifts to a slow-and-steady pace.
Get to work building out some of your big ideas or mapping them to a sensible action plan complete with budgets, deliverables and timelines. Still shaking off the long winter? If you haven't started a spring routine of healthy eating and workouts yet, the next four weeks can get you back on track.
Relationships are also in the spotlight, both the platonic and romantic variety. From May until August, expansive Jupiter in Scorpio will travel in a close trine—a harmonious, 120-degree angle—to enchanting Neptune in Pisces. Jupiter is in your partnership house and Neptune is in your collaboration zone.
Friends could become lovers or perhaps you'll team up on a major business venture with your S.O. Your intuition is dialed up and you could have some serendipitous meetings with people who open big doors for you. Why do it alone, Taurus?
When Jupiter and Neptune make an exact alignment on May 25, you're ready to sign on the dotted line. Combine your superpowers with a savvy plus-one or a like-minded tribe.
This heart-opening trine can draw in supportive and caring people who truly have your back. Need some relationship repair work? The Jupiter-Neptune sync will help you and a key person communicate with compassion.
Caveat: Even if your gut tells you that you've found a kindred spirit, don't rush into anything binding. Optimistic Jupiter and gullible Neptune can both famously sport oversized rose-colored glasses.
With Neptune in your technology zone, keep your wits about you with any online matches. That person you spend hours chatting with online might not match the flawless image you've created through traded texts and pictures. You don't want to regret spilling your whole life story, or worse, find yourself in some weird "catfishing" situation.
Same goes for friendships and work collaborations. People are wonderful, but they're still…people. Even the noblest among us can lapse into the shadowy side of human nature: ego, greed, competition. Enjoy your new connection, but let people reveal their trustworthiness over time.
You'll get a minute to process all of this on May 29, when the year's only Sagittarius full moon beams into your private and intimate eighth house. With these revealing beams illuminating your sector of secrets, buried emotions or intel could bubble up unexpectedly.
Full moons can bring transitions and turning points. A tight relationship could turn official, or you might decide to part ways and divide up your assets. With la luna stoking the erotic ambience, brewing sexual chemistry could consummate into an unforgettable encounter behind closed doors. News of a pregnancy, engagement or some other big "merger" could be in the stars today.
Financially, the full moon could officialize a joint business venture, and since the eighth house rules investments, this could spell news around a real estate matter or a large payment.
Money can flow in or out at this moon. A nice lump sum could land in your bank account or you might be writing a check for some debt, a tax bill or another large expense. At least it will be done and over with.
But if your expenses are ballooning past your comfort level, look for ways you can pool your resources (e.g., shared rides and babysitters, food co-ops) or earn passive income through affiliate sales, commissions and the like.
The good news? Go-getter Mars is in your career house from May 16 to August 12, which fires up your motivation and earning power. Set your sights on a bigger goal, then switch into charging-bull mode as you pursue it! /by TheAstroTwins