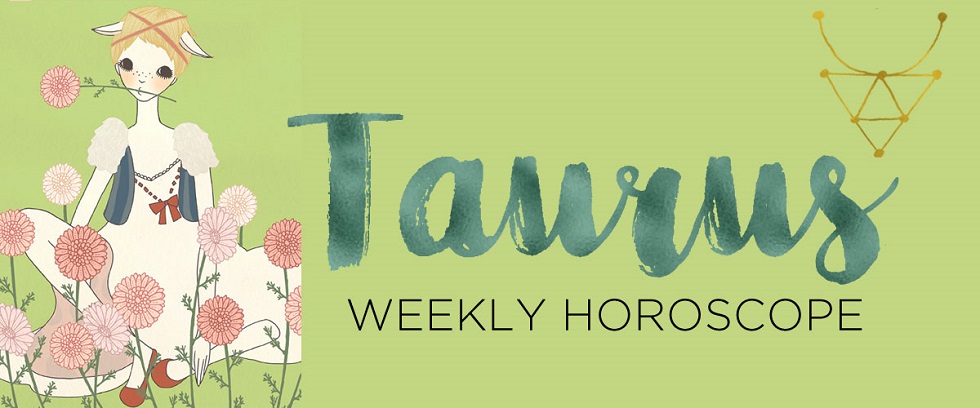 Lighten up on love? No problem! Romance shifts into easy-breezy mode on Monday, July 31 when your ruler, affectionate Venus, sails into Cancer and your friendly, frisky third house until August 26. As a (mostly) pragmatic earth sign, you take things like security and commitment seriously, but under this flirty transit, you're playing for keeps. Single Bulls—or attached ones who'd rather be unattached—could feel the need for some stimulation and may be more open than usual to some, shall we say, creative exploration. But don't rush into anything. Enjoy the slow buildup. (If someone turns into a keeper, you won't get to experience that sexy new relationship energy again!) There's nothing wrong with playing (a little) hard to get, as long as you're not leading someone on with no intention of ever getting caught.
There's an excitement in not knowing what—or WHO— will happen next. During this sweet cycle, couples should make a point of scheduling some fun and playful activities together, feeling no pressure for it to lead anywhere (boudoir or otherwise). Think camping at music festivals, weekend food-and-wine tasting trips or maybe getting a new pet together. Since the third house rules communication, with tactful Venus here, every word counts. Do a little "social experiment" and pay close attention to how you're expressing yourself. Are you direct enough? TOO direct? Do you yield ground too easily (or, um, never)? The rationalization of "I'm just being me" doesn't hold water if you're alienating people or being too quick to back down from important values.
You say you want a revolution? Just wait till Thursday, when game-changer Uranus back-flips into retrograde motion until January 2, 2018. This reversal is actually an annual event that lasts for around five months. Since 2011, the planet of transformation and experimentation has been orbiting Aries and your twelfth house of mysticism, transitions and healing. On some level, you've probably been doing some intensified work in one (or all) of these areas. Your intuition or dreams may be getting stronger and sending clearer messages. Or perhaps you started therapy or some kind of energy work.
During this retrograde period, you have the opportunity to reflect on all the mind-blowing insights and epiphanies you've had over the past few months. As a grounded earth sign, you may be curious how you can utilize all this metaphysical knowledge on the material plane. (You're also conscious of not coming off like a woo-woo eccentric to your "rational" friends and family.) But that's beauty of Uranus: By continuing to shake up your world and beliefs, you slowly start to see things totally differently—perhaps the day will come that you don't care what others think. Widening your perspective to a more spiritually based worldview helps you avoid getting stuck in the same old patterns. This retro-phase is preparing you to bust out of that chrysalis stage, Taurus butterfly, and soar!
On a mission? Keep your integrity! On Friday, candid Jupiter locks horns with shadowy Pluto. This is actually the third and final one of these cosmic clashes (the first two came on November 24 and March 30). You might be tempted to take a shortcut or stoop to manipulation to get the outcome you want, which you can't seem to get when you "play nice." But don't go there, Taurus! No matter how disheartening this is, remember that you have to live in your own conscience.
This transit will pass tomorrow, and the roadblock COULD disappear as quickly as it showed up. In the meantime, take a giant step back and get the bigger picture (which Jupiter can help with). How important is this person or thing to your vision? What "work-around" can you come up with? Or, if all else fails, can you postpone this by a few days or weeks until a solution does appear?