If your 2019 ambitions haven't quite clicked into gear, fear not, Taurus. This Monday, February 4, the year's only new moon in Aquarius acts like a launch pad for your dreams.
And it doesn't hurt that this is the Lunar New Year's Eve, marking the beginning of the prosperous and decadent Year of the Earth Pig. If you generally start the week by clearing away mundane tasks, turn your typical routine on its head and begin with some big picture planning.
Where would you ideally like to see your career by the corresponding full moon this coming August 15? Are you raising the bar high enough, Bull? Challenge yourself instead of doing what's merely comfortable.
But don't set goals that are so lofty that you're unlikely to attain them. That's just the opposite side of the same coin. What you need is a vision that inspires you; one that you can also plug into a practical, step-by-step plan.
Start with the visualization—write it out, collage it onto a dream board(!)—then, map out the benchmarks and milestones you'd need to achieve over the coming six months. Think: budgets, supplies, people power.
Through this process, you may discover that a mission is a lot more doable than you thought. If you hear the call to step into greater leadership this week, don't hesitate! You're the one they've been waiting for, Taurus.
Starting this Sunday, February 10, being both clever AND kind will be your recipe for success as expressive Mercury beams into Pisces, powering up your eleventh house of social networking and activism until April 17—an extra-long cycle thanks to Mercury's forthcoming retrograde from March 5 to March 28.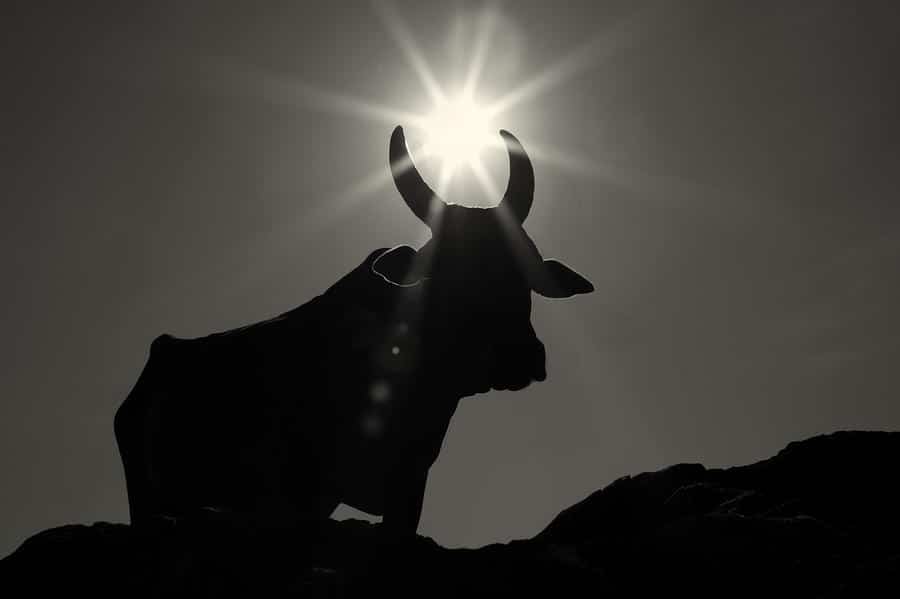 For the next couple of months, your brilliant bon mots will hit the mark, along with your motivational speeches about doing good and changing the world. (Footnote: During the retrograde, you'll want to keep the edgier humor in check, since those types of messages can get lost in translation.)
One thing will become obvious during the coming ten weeks: You'll need a platform larger than your living room or happy hour squad. Research venues in your community where your big ideas and nurturing personality can be put to good use.
Do you have a skill you can teach? Design a workshop that you can lead at a nearby venue. Or, position yourself to face a light-filled window, turn on the camera, and show the YouTube world how you work your magic, whether you're guiding them on a livestream or making a how-to video that can live on your website for marketing purposes. A fresh income stream could quickly start flowing.
If you're artistically inclined, see if you can get a mural-painting project off the ground with local kids. Or perhaps a writing workshop or music-based fundraiser is more up your alley.
You'll get turned on by intellectual stimulation during this phase. Connect with innovators and thought leaders, attend a variety of lectures and discussions—or stay home and listen to TED talks or other thought-provoking videos and documentaries.
As analytical Mercury tours your tech-savvy eleventh house, geek is chic! This is the perfect time to check out a new software tutorial or learn how to build your own blog or website, either of which could pad the bottom line if you're willing to put some effort into marketing.
Even if you just update the photos and bio on your social media sites, you'll be improving your online presence!