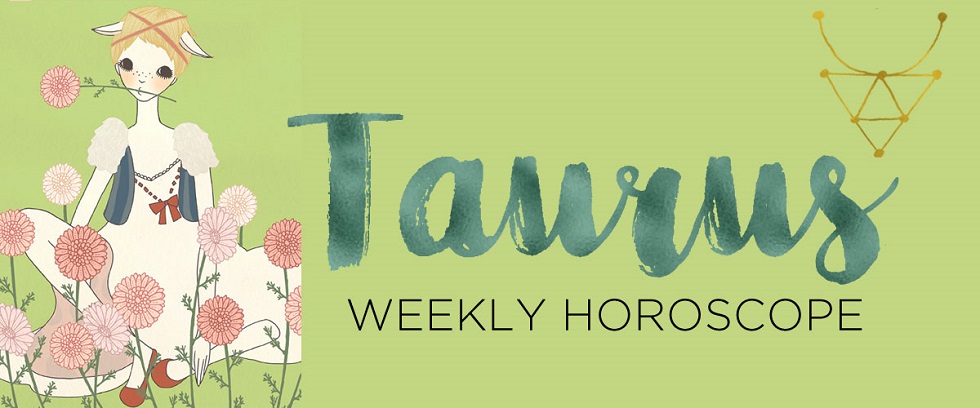 Set up those cultural activity alerts! On Monday, January 1 you could be the toast of the town—or at least your hood—thanks to the Cancer full supermoon igniting your third house of neighbors, friends and siblings. As comfy as you are in your domicile, don't sit around waiting for friends to text. Gather your tribe and keep ringing in the New Year like you mean it. Even if you don't have family nearby or your besties are all otherwise engaged, get out for a little wandering on Monday. And over the coming two weeks, become a familiar face at drop-in events, pop-up shops, galleries or downtown eateries (or watering holes).
While you're dipping a brush in the local color, do a hard think about your personal happiness quotient. Your earthy sign is very influenced by your surroundings and flourishes when you're among kindred spirits. If you're not loving where you're living, this full moon can light a path toward your next home. Begin the search by checking out areas with an appealing vibe and then explore the community's offerings in greater depth. This third house also rules communication and transportation, and the full moon's holiday prezzie to you might be a new mobile device or set of wheels, whether that's four, two or three, like one of these cool adult tricycles. (https://wiki.ezvid.com/best-adult-tricycles)
Change is definitely in the air this week, Bull, and a big one comes on Tuesday, when spitfire Uranus ends a five-month retrograde and resumes forward motion in your twelfth house of healing, transitions and humanitarianism. Where in your life do you feel stuck—or like you COULD be making a bigger difference than you are in other people's lives? The quest may be over this week, as transformational Uranus moves full speed ahead and sets you on your path. In your personal life, forgiveness may be the best place to start.
Is there someone you need to "let off the hook" or, if their actions crossed a line, release them from your life with love? Charity does begin at home, after all. And when you feel like taking that out into the world, find a cause or organization that speaks to your heart. Over the next few months, your interest in mysticism or metaphysics may deepen. Ask spiritually minded friends for suggestions for groups or teachers that can help you get traction with your own practice.
Saturday's stars shine the spotlight on partnerships of all stripes as passionate Mars and expansive Jupiter meet up in Scorpio and your seventh house of relationships. This can bring a turning point in your union—a "make it or break it" moment for Bulls on the fence. If you're happily attached, the Mars-Jupiter combo platter can take things to an intense new level (these two heavyweights haven't hooked up in this area since October 2006!).
And single Bulls might accidentally (or on purpose) lock horns, in a good way, with a proper suitor. In romance AND business, be fearless about initiating contact with people to connect with, whether for a dinner date or to join your venture. One caveat with Mars on the playing field: be careful not to come on too strong. And since Jupiter doesn't have an "off" switch, guard against appearing overly zealous. That can have the effect of making you seem insecure or desperate instead of as the confident creature you are! /by Astrostyle