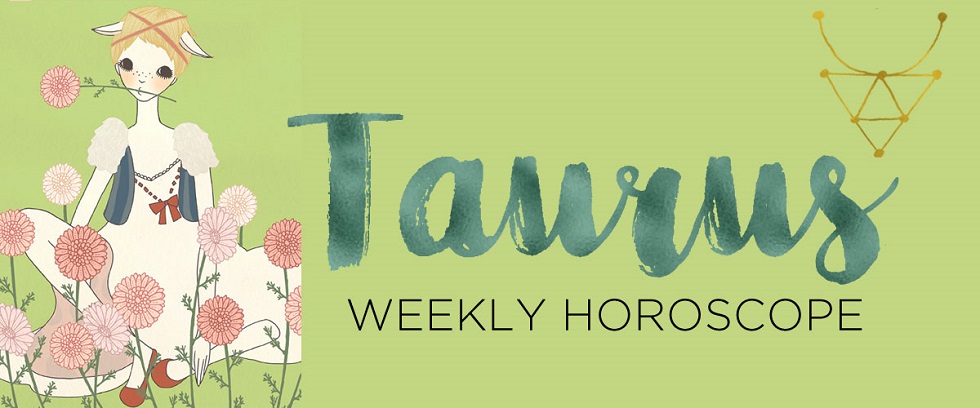 Summer love is so overrated. How about a flirtatious fall…or a full-on romantic renaissance? This Tuesday, September 5 passionate Mars blazes into Virgo and your amorous, glamorous fifth house until October 22. Outdoor temperatures will not affect your rising heat index.
Fierce Mars lends serious initiative to bring back (or start up) those lovin' feelings. Yes, you do favor sweet, old-fashioned courtship rituals, Taurus, and it's certainly nice to be wooed. But people aren't mind readers. If you'd rather seduce than pursue, lay out an obvious breadcrumb trail for your beloved.
In reality, you're better off using Mars' direct-hit approach now. Asking for what you want is a lot easier than playing guessing games. Single Bulls, hop back on the dating apps and fill your calendar with events where you can find someone who shares your idea of a good time. Mars provides a great excuse to set up a glamorous photo shoot for those profile pics.
The makeover magic bug could bite, so set up glam squad appointments and get a Pinterest board going. This star-powered seven-week phase may also bring a shot at serious fame. Shamelessly self-promote, audition, enter competitions, or dive headlong into developing your magnum opus. Now is not the time to hold back, but DO make sure your presentation is classic instead of overly flashy or trendy.
Coupled Bulls should make a point of getting out more often together, scheduling cultural activities, concerts and lots of dress-up dates. The added effort to keep things romantic will start paying off quickly, cementing your bond and upping your sex drive.
The fifth house rules fertility so you could begin trying in earnest to get preggers. If you have kids, spend more time in activity-parent mode with them. Being cooped up at home will be a major source of stress with Mars in this position, so bring on the extracurricular family activities.
Speaking of domestic matters, things smooth out at Chateau Toro starting Tuesday, when Mercury flips out of retrograde. This planetary backspin began on August 12 in Virgo and your romance zone—which may have heralded an unceremonious encounter with an ex (the one you WISH would get away and stay away) or stoked an ugly lover's quarrel with bae.
And since August 31, Mercury's been moonwalking back through Leo and your home and family zone, bringing friction with your inner circle. Starting Tuesday, Mercury's direct turn makes home your haven again. Invite that aggravating neighbor or relative (Hi, Mom!) over for tea and clear the air while Mercury lingers in Leo until Sunday. If you're vacillating over a change in your living situation, you may finally get some clarity.
By late October, you could be getting chummy with a new roomie, working with an architect or possibly packing up your possessions as you prepare to relocate. Actually, Taurus, ANY positive change can make your home feel more like a sanctuary—even rearranging the living room furniture or buying one amazing investment piece, like a Midcentury cabinet or a signed work of art.
Wednesday's full moon in Pisces and your eleventh house of collaborations could bring reason to chill some bubbles and raise a toast to a shared milestone. Or maybe you'll just organize a happy hour to keep the momentum building on a group effort. Since there is no "I" in team, you will want to show your appreciation to the people who made it possible. But don't forget to toot your own horn, as well.
This full moon falls in the sign that rules sacrifices, which could make you a little TOO modest in the moment. Even if you don't have a reason to revel, this moon offers a solid excuse to pull together friends, colleagues and neighbors from various strata of your life. You'll see quickly where the true connections lie—hello, fall activities squad.
By the same token, you may also realize that you've been working too hard to please one high-maintenance person to the detriment of everyone else. While you want to be egalitarian and inclusive, this bad apple may take down the whole barrel if you don't say goodbye.
Have you known for a while that you've outgrown a certain crowd? The full moon could hasten your departure. Say goodbye lovingly but don't get sucked back in by a guilt trip. Sticking around just to make THEM happy is no way to live.
Since the eleventh house also rules technology, it's an ideal time to update your software or splurge on that device you've been coveting. With musical Pisces in the mix, it might be a new set of Bluetooth headphones, car speakers or a sleek audio device. If you're playing the online dating game, you could meet a fascinating new person this week, so keep an open mind.