With the association of Taurus and Virgo, there is usually easy empathy and mental stimulation with no misunderstandings lasting for long. Virgo admires the Taurus for the strength of purpose while Taurus appreciates the sharp mind of Virgo. They both have plenty of things in common to be friendly about and enjoy their relationship.
The Virgo man is detail-oriented, analytical, and enjoys hard work that requires a lot of attention. He is such an obsessive perfectionist himself that he expects the same high degree of perfection out of those around him, which can be stifling at times.
He is a focused person and due to it he may often miss all of the other things that are going on around him, such as the emotions of his friends or lover. But basically he is a true lover with sincere feeling and strong love flames to burn throughout life. He may not have flowery expressions but he has deep involvement in his love life and strong interest in his maiden.
The Taurus woman is a lovely and calm lady with graceful poise and soft voice. Her gentleness is seen in her every act and she walks in beauty even tough she may not be dressed up in all laces.
She is quite dedicated and knows how to utilize all her time and efforts behind a project when she sets her mind to it, and the results are normally impressive. Her placid demeanor is what usually represented by her, the She does display a fiery hot temper on rare occasions.
She proves to be a solid pillar of strength to those who depend on her, and is a sensual and satisfying lover to her partner.
The Taurus woman is a very soothing and caring partner for the Virgo man. She has all the qualities of head and heart that are appreciated by the perfectionist like him. She is a woman who moves slowly and sensuously making no mistakes at all.
She is one lady who is equally practical as him and who he knows he can trust and who allows him to relax more than he ever knew he could. She is probably very easy to live with for a Virgo man, while cohabitation with him can be a bit of challenge for her sometimes.
What he has to face in this relationship is the stubbornness of her at times when she strongly sticks to her word and knows in her mind that she is correct.
A Virgo man is basically a very practical and easy person but at the same time he has his own rules and norms which he bides to very deeply. He shares a very compatible nature and desires with her and is generally ready to provide her with everything she needs.
He has a composed temper like her and he takes it all casually which are unnecessary emotional scenes of jealousy. To start up with a Virgo male is not very smooth but the long-term results are always rewarding.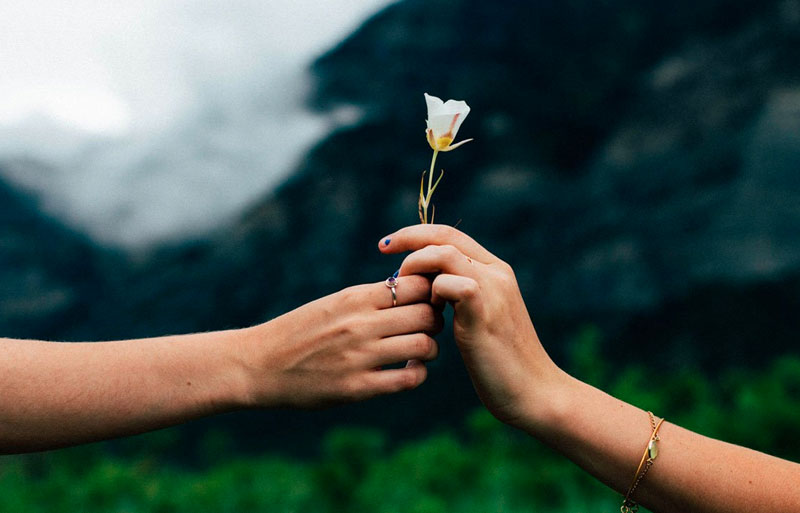 He is a fascinating speaker she is a great listener. They do not give importance to artificial things and to them flighty and frivolous people and activities is just a waste of time. But with him, to deal with his nerve is a big task for her.
As the love grows sweeter between the Virgo man and Taurus woman they fall for such a harmony in their relationship that is treasured by both of them throughout their lives.
They both love nature and so they walk hand in hand with each other in a countryside where meadows are always and water is always pure with the sweet scent of flowers of love that bloom throughout their way.
She makes him more relaxed and easy going while he makes her even a better perfectionist than she ever was in her life. They smile and rejoice with each other and celebrate each moment of their life with such peace that is even adored by angels in the heaven.
Sexuality is an important part of the relationship of Virgo man and Taurus woman but he can be a little tricky when it comes to displaying his sexuality. Their physical desires of making love are mutual but he can be shy, timid and nervous sometimes when it comes to initiating sex.
Since the man is traditionally supposed to be the one who initiates lovemaking, this can create some problem in the beginning of the relationship but soon she understands and takes the lead.
Though Taurus woman also embraces traditional roles herself, and wants physical proof of her allure which are satisfied by him with due pace of time and depth in their relationship and being a perfectionist, he perfectly satisfies her with all kinds of physical and emotions proves.
She is confident about showing off her sensuality, and with time he also learns to show his sexual side perfectly. Their demonstration of emotional desires for each other becomes more fulfilling through lovemaking. He also gets in some direct hits, which please her greatly, although not as much as the fundamental enchantment of her orgasm.
Sexual arousal can be so fantastic, so primordially pleasurable, and yet amazingly enough it's capped off by an even more explosive rapture.
The Taurus woman and Virgo man are basically predictable, preferring a safe approach than venturing into the realm of risk. The Virgo man tends to be nervous and outright frantic at times.
Though Taurus woman is soothing in nature but extremity of Virgo man can push her long way down to leave her patience and be angry. One more thing that might cause a few tiffs here and there is Virgo man's extreme perfectionism.
Virgo is very particular about certain things like how his towels are folded, or how the bills are paid, or how the groceries are rearranged in the refrigerator. Taurus woman needs to nurse Virgo through his inevitable nervous breakdown.
It will be the make or break issue in a long-term relationship. But basically they have fairly tranquil and peaceful dispositions in common and this relationship remains peaceful for most couples.