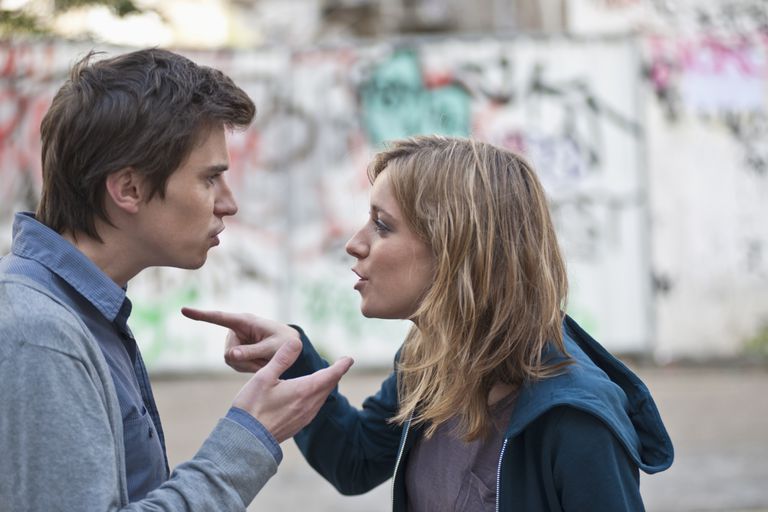 The real reason he's a total commitment-phobe.
Commitment is a really big deal. For many of us, falling in love and being in a committed relationship is the ultimate goal. For others, it can seem impossible to find that perfect person and want to get serious with them.
Now, imagine you are that person who is ready for a serious relationship with someone else. You know what it is like to want something and not be ready to handle it, so it should be easier for you to understand why he might not be willing to get serious just yet.
The Girly Nerd
If you are anything like me, you not only like reading about your own Zodiac sign, but you also like to take a look at your significant other's sign. Learning more about his sign can make it easier to understand why he operates the way he does, and even why he is just a commitment-phobe.
If you want to know what he REALLY needs before he will be able to fully commit to you, then keep reading below for some insight into his sign.
ARIES (Mar 21 – Apr 19)


Aries wants someone who will match his dynamic; someone who will say, "let's do this!" and get excited about new experiences. Aries tends to get along best with people who share their sign because they already know what it is like to be an Aries.
Before he can commit, he wants someone who will challenge him to be a better person and even someone who sees a bright future with him. Anyone who is a natural-born leader is very attractive to him.
READ: This Is The Love You Will Find In 2018, As Told By Your Zodiac Sign
TAURUS (Apr 20 – May 20)



Taurus wants someone who will make him feel secure and bring an equal amount of stability to the relationship. He is always the one in a relationship who bring reliability to a relationship, which is why he wants someone to be as equally devoted as he is.
Taurus is a very romantic sign, so it is not uncommon for him to have his head in the clouds when it comes to love. He wants someone who is in it for the long haul because he is always looking for a long future in a relationship.
READ: Seven Reasons Why a Taurus Will Be the Love of Your Life
GEMINI (May 21 – June 20)


Gemini is looking for a free spirit who appreciates freedom in relationships, not someone who is going to make them feel tied down or stuck with their significant other. It is important to a Gemini not to lose himself even in love.
He also needs someone who will communicate easily instead of just bottling up emotions. Gemini knows that relationships only last when you are truthful about everything. He will also want someone who is not afraid of affection or even a little PDA.
CANCER (June 21 – July 22)



Cancer really wants someone who is in touch with their emotions and can make them feel comfortable talking about anything. He will look for someone who can make him feel secure, especially when he is feeling down on himself.
Cancer also appreciates someone who is sympathetic and selfless like they are because he understands how important it is to take care of others sometimes. Cancer wants someone who will not only understand this, but also step in when he needs it.
READ: Cancer: These Two Questions Can Predict Whether Your Relationship Will Last
LEO (July 23 – Aug 22)


Leo can be a big dreamer sometimes, so it is important for them to have someone who appreciates that they like getting away from reality for a bit. This doesn't mean that he don't care about what is going on right now, but rather it helps him clear his mind so he can make better decisions.
Leo wants someone who will let him be his own person and give him space, but not ignore them when it matters most. The biggest thing is finding someone who is passionate about life just like he is.
VIRGO (Aug 23 – Sep 22)



Virgo takes pride in being diligent, so he wants someone who sees his hardworking nature as impressive, NOT obsessive. He isn't looking for competition, but rather an equal he can turn to when he needs help.
Virgo also needs someone who will take the lead in situations that might be uncomfortable for him, especially when shyness takes over. He would rather have a partner who understands him without saying anything over anyone else.
LIBRA (Sept 23 – Oct 22)



Libra can be a little picky with just about everything, which is why having someone who can be in control when indecisiveness takes over is super important. It is even more important for his significant other to take charge in the relationship sometimes.
He also wants someone who loves spending time with them and doesn't mind getting a lot of texts throughout the day. Libra needs a person who loves to share with him AND with others, since this is such an important trait that he has, as well.
READ: 8 witty love tips for a Libra!
SCORPIO (Oct 23 – Nov 21)


Scorpio is a very independent person, which is why he wants someone who is willing to stick up for themselves; he doesn't want to be in a relationship with someone who isn't brave like he is.
Scorpio is used to keeping to himself, so being with an open person who will coax them to be more honest is crucial. He also needs someone that he can have a big, passionate love with; someone who values time IN the bedroom, just as much as out of it.
READ: 7 Reasons Why Scorpios Are The Best Lovers In The Zodiac
SAGITTARIUS (Nov 22 – Dec 19)



Sagittarius wants someone who will match his energetic personality and is willing to try new things wherever, whenever. He isn't always on the go, but when he wants to do something, his partner should always be on board.
He also needs someone who is level-headed and will help him keep his emotions in check, even when he can't. That someone should have a realistic mindset to offset his idealistic one.
READ: 5 Reasons A Sagittarius Will Be Your 'Forever' Friend
CAPRICORN (Dec 20 – Jan 19)


Capricorn is serious when it comes to love, which is why he is looking for someone he can be with for a long time. Whether that means having a family with that person or just making them a part of his, traditional dating is very him.
He also wants someone who has a practical and clear mind to match his. Someone who doesn't give into impulses or let emotions take over themselves is a good match for him.
AQUARIUS (Jan 20 – Feb 18)



Aquarius needs someone who won't hold him back from being himself, no matter what that means. Aquarius can be a little unique sometimes, so having a significant other who enjoys his quirkiness is a must.
He wants a person who will keep their promises and be honest with him always. Aquarius usually looks for someone who will fight for him like he fights for what he wants in life.
PISCES (Feb 19 – Mar 20)



Pisces needs a partner who is as loving and sensitive as he is. What he is really looking for is a best friend that he can share anything with and feel comfortable doing so.
Pisces also wants someone with big dreams for their life, as well as their relationship with him. He wants to feel like the effort he is putting into the relationship is all worth it. /author: Emily Ratay