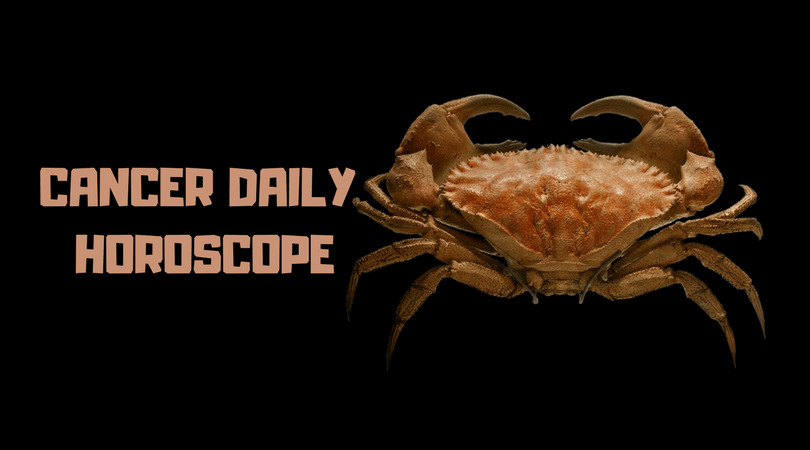 Old arguments about money or power dynamics may be triggered this morning, dear Cancer, and it can be frustrating to return to a problem you thought was handled or at least buried for a while longer.
However, giving it your attention can help free you from restrictive circumstances. This is a good day for coming up with innovative business or money-making ideas.
Your unique point of view and your knowledge can be crucial to monetary success these days. Seek out situations and activities that nurture positive self-esteem and self-perception.
A Moon-Jupiter alignment in your creativity sector later today inclines you to throw yourself into something truly enjoyable without guilt, and it's just what you need.
You're in pursuit of satisfaction now, and nothing can stand in the way of your desires. Other people appear incredibly helpful at first, but they might end up placing more obstacles in your path.
Thankfully, you know that all that glitters is not gold and when it's in your best interest to cut someone loose. Ultimately, the hardest struggle is with yourself.
Use discernment in your dealings as you map out the route you wish to take. Your decisions today will have far-reaching consequences down the line. Your intelligence and honesty are the keys to unlocking your creative potential.
Eris' retrograde turn in your career sector today puts both planets here and across both your professional houses in retrograde motion.
This is the point where the professional gods turn their seats around so they're facing out the rear view, as they backup over ground already covered.
With some of the busiest conditions in over a decade now just four months away, this is a chance to regroup. With Jupiter on his way to your work sector and Uranus on his way back to your career sector, make the most of a chance to move into the slow lane.
Today's Quote: "The richest man is not he who has the most, but he who needs the least."
Lucky Numbers: 5, 7, 8, 16, 25, 39
Daily Compatibility: Virgo
Creativity: Good
Love: Excellent
Business: Fair