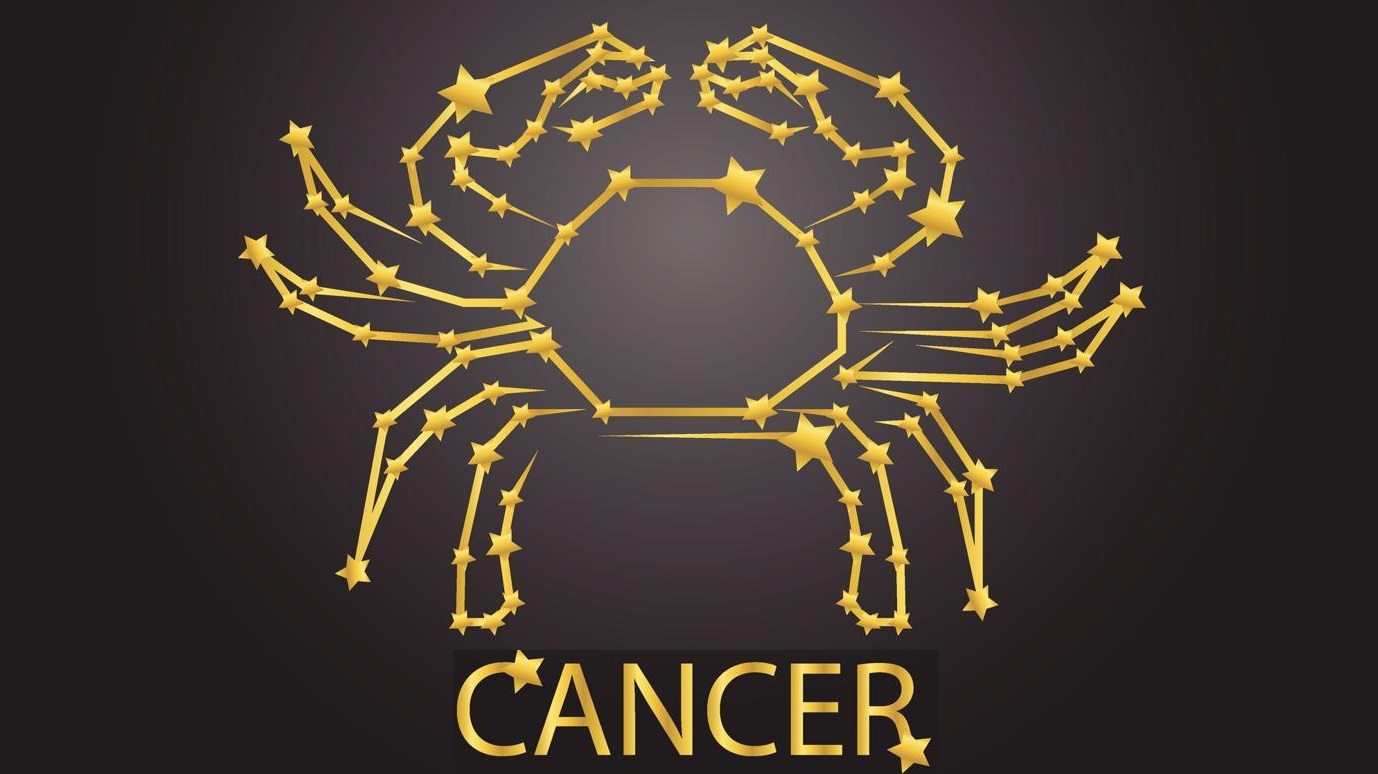 Mercury begins its transit of your second house today, dear Cancer, and until September 5th, you're in a rewarding period for news, ideas, and research about finances, comfort and security matters, and income.
You can come up with very creative ideas for making money and doing business, and it's also a great time for developing talents, pursuing hobbies for material gain, and establishing yourself in a particular field. You may be fleshing out an idea now with great success.
Mercury will eventually (July 26th) retrograde in this area of your chart, which may involve some delays related to money or projects, but it's an active period for working and reworking an idea.
A Mercury-Uranus square today is a little disorienting, but out of a bit of chaos comes exciting ideas and more camaraderie.
You may find that you're clashing with a friend about an idea or core values before you get to a greater understanding of one another.
Watch for overshooting and too-hasty speech. Look for the moments of inspiration.
Important matters demand your attention today and it's best you concentrate on the business at hand. Unfortunately, you might rather be doing something else, but it's not wise to follow your impulses when responsibilities are left unmet.
A little strategizing goes a long way now, so figure out what you must do, make a plan and then get to work.
Luckily, your current efforts will likely have a greater impact than you realize, even if it takes time to see the results.
At the same time that Juno is spending her last full day in your career sector, Venus moves into her final 10 days in your income sector and Mercury returns.
This is the start of the changing of the guards, with Venus upping her mission to attract income opportunities and steer things in a lucrative direction, as Mercury's smart head for money kicks in.
This comes as Juno, queen of commitment is inspiring your professional game plan and resolutions.
Warren Buffett said, "Someone is sitting in the shade today because someone planted a tree a long time ago."
Lucky Numbers: 7, 19, 22, 27, 42, 45
Daily Compatibility: Virgo
Creativity: Good
Love: Good
Business: Fair