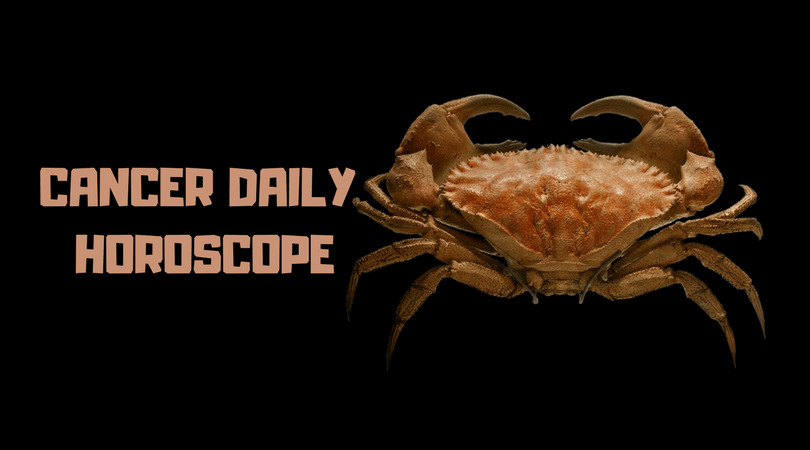 A Sun-Pluto trine today can serve as a helpful boost for you socially or materially speaking, dear Cancer.
You're in good shape for bonding with a friend or partner for mutual enjoyment or benefits. Your talents may be put to good use now, and others are likely to see your value more than usual!
You might gain new insight into your finances. There may be a chance to bond with someone important to you, possibly through honest conversation or a commitment to make positive changes.
Willingness to resolve problems will get you everywhere now. Friends are supportive and your biggest fans right now.
Even so, later today, ghosts from the past seem to crop up as Venus in your privacy sector connects awkwardly to Pluto.
You'll be getting in touch with some of the hidden forces at work in your life that may be undermining your relationships. Fears and resentments can be at the root of discontent.
You are more aligned with your life's purpose now, but you still may need to face an unpleasant truth about money or love.
In either case, you can magically transform a difficult moment into a happy memory if you're willing to reveal something you intended to keep secret.
The Sun in your 11th House of Long-Term Goals harmoniously trines shadowy Pluto, empowering you with an unwavering certainty that you can predict your future.
Be courageous and boldly move through this delicate situation, even if you're afraid of the dark.
While it might appear to be bad timing that the adventurous lunar vibes of the last few days make way for a more professional focus, just in time for the weekend, the timing couldn't be better.
The Moon's return's will fuel your professional instincts and imagination at what is a critical juncture of this professional year.
At a time when you need to be alert for Eureka moments, while keeping your head in the game, the Moon will help you read between the lines and join the dots.3
Today's Quote: "Stop saying "I wish" and start saying "I will"."
Lucky Numbers: 1, 8, 9, 15, 37, 47
Daily Compatibility: Scorpio
Creativity: Excellent
Love: Good
Business: Good