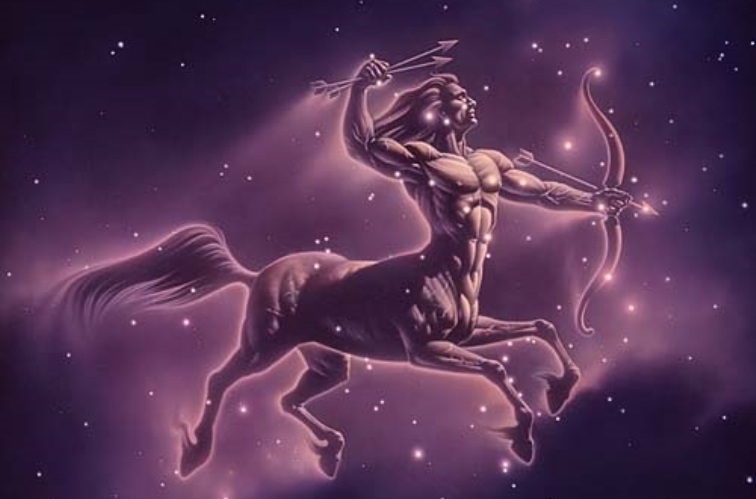 A Sun-Pluto trine today is terrific for helping you pull things together and get things running smoothly, dear Sagittarius.
You might be passionately dealing with details and fixing problems now, and very much enjoying the process!
You see your priorities on a practical level, with money, and at work. Today is about growing, improving, and moving on.
The Sun-Pluto connection can be about recycling and regenerating things rather than taking on more projects.
You might discover a way to break through a block or move past an obstacle now. You're in particularly good shape for exploring ways to improve your money situation, income, work, or health.
Later today, though, feelings can be overwhelming or merely challenging to understand. People may be giving off confusing, mixed signals but it's better not to jump to conclusions.
Although you might think a rocky relationship isn't worth the effort, a powerful emotional wave washes through your life today and enables you to see the value in keeping it together.
Thankfully, you have extraordinary confidence in your ability to help those in need due to a synergetic trine between the Sun and unwavering Pluto in your 2nd House of Self-Worth.
Just remember to be patient; people may not understand your urgency and could struggle to match your level of intensity.
While an alignment between the Sun and Pluto is creating some auspicious conditions across the job and income fronts, the Moon is making sure life doesn't become all work and no play.
There will be a need to keep your work and money hats on over the weekend, but as playful lunar vibes kick in, they have the backup to demand the right balance.
As busy as things are now they're about to become a lot busier, with these playful lunar vibes coming around at the right time.
Legendary artist Prince said, "Compassion is an action word with no boundaries."
Lucky Numbers: 2, 20, 30, 31, 34, 36
Daily Compatibility: Aries
Creativity: Excellent
Love: Good
Business: Excellent