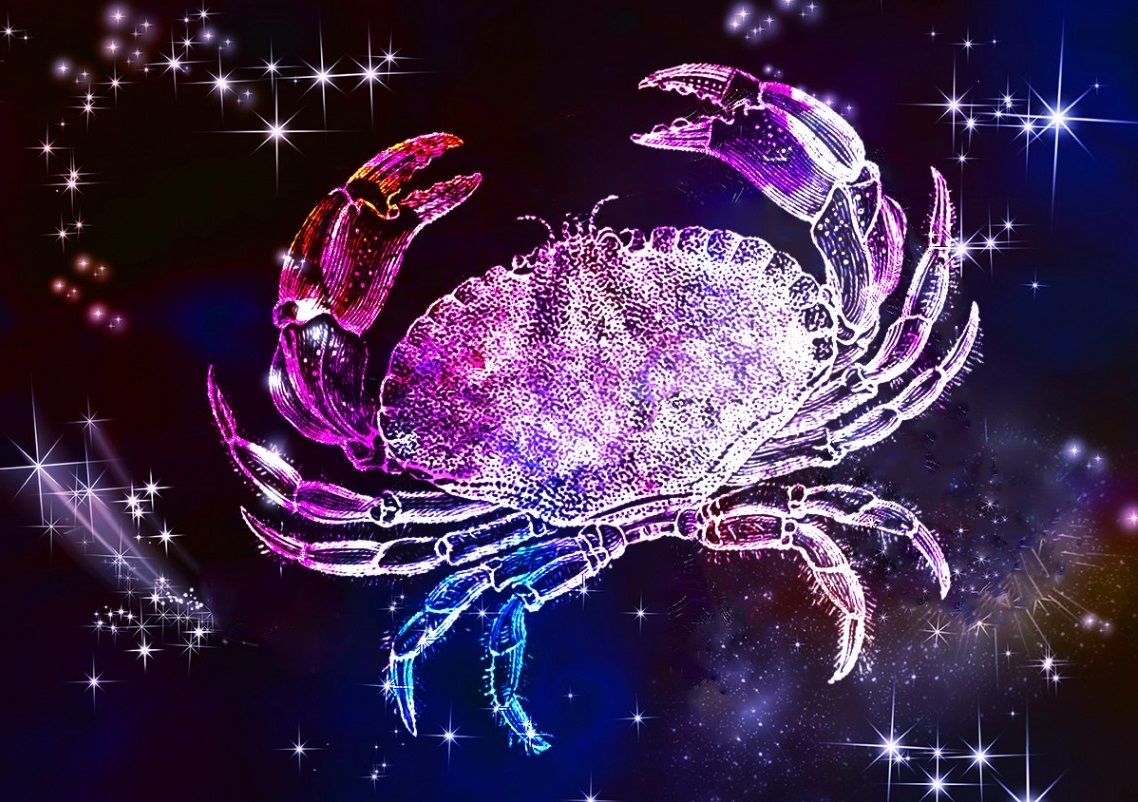 With the Moon in your sector of spirit all day, dear Cancer, you see value in letting things go and moving forward rather than focusing too much on details and motives.
This is a forward-looking, freedom-seeking influence. You're interested in communicating kindly and effectively these days with Venus in your communications sector, and this tactfulness is pronounced today.
However, you'll dig your heels in and stick to your guns if you feel less than respected, as you should! Even so, you may feel uncomfortable if you're put in this position.
There is a key part of you that doesn't want to change much of anything these days, and you could feel somewhat divided between sticking with the familiar and reaching out beyond your comfort zone. Try not to agonize over choices for too long today, as you'll end up doing nothing well.
Let go of what you cling to, even if it hurts. Your crab claws know how to hold on and can be unforgiving in their grasp.
The truth is you would benefit from a daily practice of waking up and releasing everything before you get out of bed.
When you give others their freedom, you can use your extra time to water your garden and nurture your own flowers. What is for you is for you, and no matter how far it wanders or how long the space is, it always comes back.
Before you say goodbye to July, take time to reflect back on the journey this has taken you on. With your birthday month over, but the solar eclipse it produced already revealing the major new beginnings possible this year, you're sensing that this is a year for reinventing yourself.
Whatever fuelled your imagination, challenged, supported or blocked you, were all clues to what's possible over the coming year.
It is not what life throws at you that defines you, but what you do as a result. As the storm passes refuse to retreat back to your comfort zone.
Today's Quote: "Respect yourself enough to walk away from anything that no longer grows you."
Lucky Numbers: 2, 8, 17, 22, 27, 28
Daily Compatibility: Taurus
Creativity: Excellent
Love: Good
Business: Fair