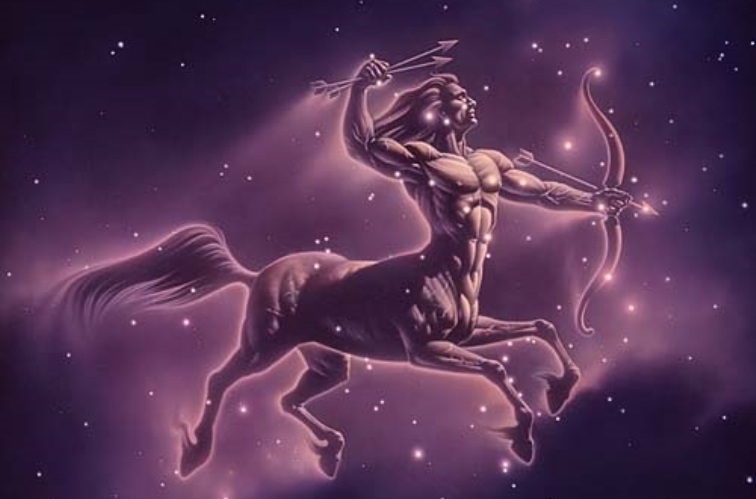 Your public or professional reputation is excellent these days, dear Sagittarius, or is at least pleasant. If it's not perfect, you have good opportunities to improve it with Venus spending time at the top of your solar chart.
Even so, with the Sun in your sector of spirit and adventure, a good part of you doesn't want to be too tied down. The Sun is encouraging your spontaneous nature.
To top it all off, today's Moon is hanging out at the bottom of your chart, hoping you'll stick with familiar faces and places, as this transit pulls up a stronger need for comfort and safety.
You're adventurous and confident enough to feel you can swing all of these things, but it may be best to find some compromises now. In fact, you're probably best saving your energy for bigger battles.
Vision will show you the true holiness of your mind. It may be hard to grasp at first, but you can receive a different view of yourself once you recognize everything that you are not.
Paradoxically, you must establish clearer boundaries to understand the cosmos. Clarity enables you to see that in your separateness, you are still a part of it all. The way to become one with the universe is to trust it.
As she moves into her final week in your career sector the Sun is still over three weeks away.
Not only will their paths never cross, with 16 days between Venus' departure and the Sun's return, there will be time for her professional confidence, desires and expectations to settle before you need to start getting real.
With Mercury and his intellectually savvy edge not even returning until early September, this is all about having your heart in the game, knowing there will come a time when you will need to get your head in the game.
Today's Quote: "Respect yourself enough to walk away from anything that no longer grows you."
Lucky Numbers: 14, 20, 31, 40, 41, 42
Daily Compatibility: Leo
Creativity: Good
Love: Fair
Business: Good