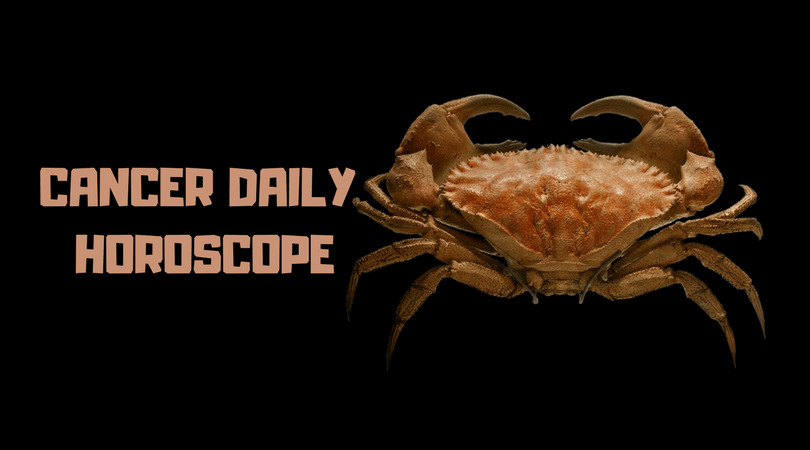 You can be feeling on edge this morning, dear Cancer, although excited at the same time.
However, it's easy to relax as the day advances. Mercury begins its transit of your solar eleventh house today, and until the 29th, you are in a fabulous position for inventive thinking, fresh ideas, and interesting connections.
Your mind is open, and communications flow smoothly. There can be a marked mental focus on dreams, wishes, hopes, and happiness goals, as well as an increased interest in what others are doing, saying, and thinking.
Group activities, community involvement, friendships, and connections with associates can figure strongly now.
Collaboration brings rewards. With Uranus also moving into this sector in just two days, you'll enjoy a particularly colorful and stimulating social life.
You are flying high with anticipation as you envision your future because you see so many possible paths to success.
However, you start to worry about your financial and emotional security when you consider making drastic changes which could destabilize your life.
Nevertheless, you know that you'll harbor regrets if you don't, at least, try to make your dreams come true.
The Moon and Mercury both leave your career sector today, leaving you with the intellectually savvy edge needed to keep your head in the game, while ensuring your professional instincts and imagination are fuelled.
This gives you the tools to make the most of Uranus' final two days and a need to respond rather than plan. With the laws of synchronicity in effect there is a need to be on your toes, but with your mind and your options open.
Today's Quote: "When you lose something, don't think of it as a loss; accept it as the gift that gets you on the path you were meant to travel on."
Creativity: Good
Love: Excellent
Business: Good
Lucky Numbers: 4, 31, 33, 36, 38, 47
Daily Compatibility: Virgo