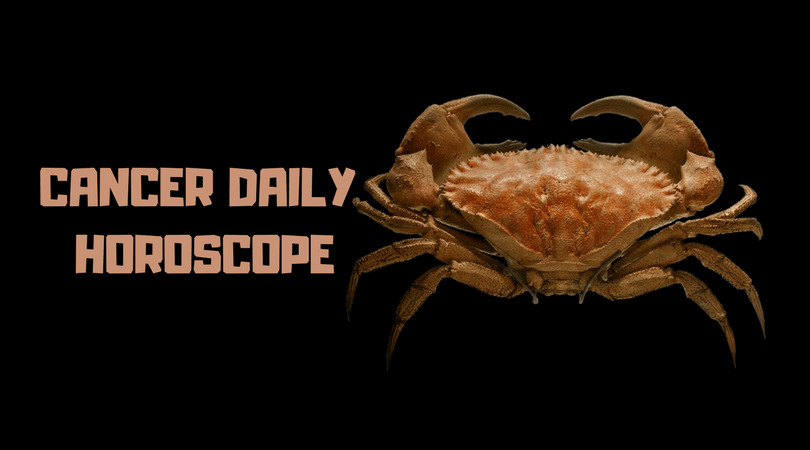 There can be a feeling of imbalance today, dear Cancer, and indecision as to how to deal with conflicts, but this can act as a kick in the pants to take care of difficulties, especially along the domestic front or within, on an emotional level.
There is a tendency to imagine the worst or to magnify problems with a quarter Moon and a Mars-South Node alignment occurring now.
With a good measure of self-knowledge and self-honesty, though, you can get over this hump, and you'll find that this is a good time for tapping into some of your more profound needs and desires, as unusual as they appear to be at the moment, and for coming to a new understanding of tricky issues.
Retrograde Mars in your intimacy sector can serve to confuse you with unusual whims and unresolved emotional matters returning. However, you're going over these issues for a good reason.
Later today, there is more outgoing and creative energy with you with the Moon's move into your expressive sector.
It's healthy to give from a place of freedom and acceptance in relationships. Your care for others is noble and beautiful in theory.
However, it's prudent to be objective today to see if your caretaking urge comes from a lack of inner security or fear of abandonment.
Reexamine your intentions so your offerings don't turn into a form of subconscious control.
Check your possessiveness and lose your jealous streak. Come out of your shell and allow yourself to be seen.
A week on from last week's solar eclipse you are now in the final days of your birthday month, at a point where you're ready to turn last week's intentions and resolutions into an action plan.
However, you don't need to over think things, with the most important plan compromising just four words. Those four words are 'take the first step'.
Once you take that first step, the action plan shifts to 'take the next step'.
Today's Quote: "You are valuable and irreplaceable. If you are ever told otherwise, do not believe it."
Lucky Numbers: 4, 8, 16, 25, 27, 36
Daily Compatibility: Pisces
Creativity: Good
Love: Good
Business: Good