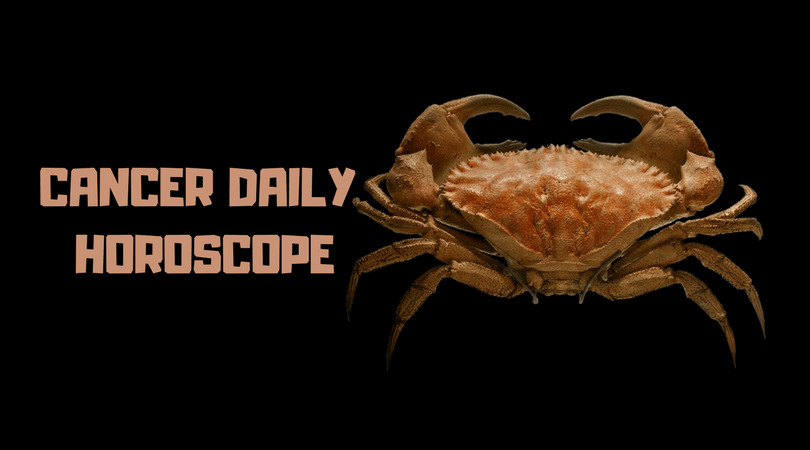 With Jupiter strong and challenged today and tomorrow, dear Cancer, you should watch for the tendency to promise too much or to go too far out, and for putting your faith in promises made to you at the moment.
Consider ways in which your life may have become unbalanced due to excesses, particularly in the social or pleasure-seeking arenas.
Benefits are coming to you in these areas of life, but if you are going overboard, there's the chance you'll pass these opportunities by. Keep your larger goals in mind as you go about your more pleasurable pursuits.
If the Sun-Jupiter opposition today presents a conflict between attention to a friend or group activities and a romantic relationship, individual pursuit, or children, or if you are wondering whether to go something alone or with others, it's best to consider ways to reach a compromise.
Your senses are highly acute today, enabling you to perceive subtle signs that others don't even notice.
Furthermore, you possess a natural skill that allows you to utilize what you know to your own ends. Your powers of persuasion are strong, and you're thinking in more unconventional terms now.
Taking a calculated risk at work demonstrates your ability to turn a difficult situation into a successful outcome.
Nevertheless, gambling with your heart is not advised. Wait a few days before making your feelings known if you wish to be received favorably.
Because the Sun always spends the first three weeks of May in your sector of friendship, teamwork and networking, this is always the most social point of any year.
Yet when Uranus returns in a week from today, instead of the most social point of the year, this will kick off the most socially focused years in a lifetime.
Uranus is the planet of surprise, synchronicity and the unexpected, so get ready for fate to bring new people and both new and unexpected connections into your life.
Saint Francis de Sales wrote, "Have patience with all things, but first of all with yourself."
Lucky Numbers: 7, 12, 14, 15, 16, 30
Daily Compatibility: Taurus
Creativity: Good
Love: Fair
Business: Fair