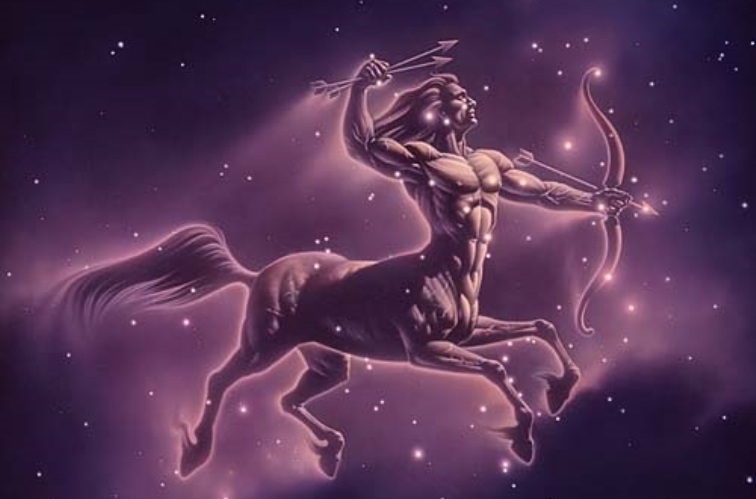 The Sun in your work and health sector these days suggests you take greater pride in your work, daily routines, and your health and wellness, dear Sagittarius.
Jupiter in your privacy sector, though, encourages you to break out of the routine and enjoy more time to yourself taking part in undemanding activities.
Excesses on both ends are likely, but now you reach a turning point and recognize that toning things down a notch is to your benefit.
For some of you, this is about doing so much for others that you don't have much energy or time for yourself, and now you're ready to restore balance.
You can benefit from drawing limits and establishing boundaries with others and with yourself!
You might take a stand on an important subject now, but your overt self-righteousness minimizes your influence.
Unfortunately, differing ideas on how to move forward can lead to a clash with someone in power. It's possible that your plan is better, but you haven't yet put it out on the table.
Meanwhile, aristocratic Jupiter opposes the relentless Sun in your 6th House of Work, encouraging you to assert yourself in such a way that people feel like they need to resist.
Fortunately, you can avoid a showdown by sharing your opinions gently, as if you have nothing to prove. Humility is your friend.
Just a week before Mars is due to return for an extraordinary visit to your communication sector, the Moon's monthly visit wraps up.
This is something that Venus is taking advantage of as she spends her last full week in your relationship sector.
Where the Moon has been able to give your emotional responses a voice, Mars return next week will bring a chance to push through communication barriers. This is good news, especially for your relationships.
Lucky Numbers: 2, 4, 11, 13, 19, 30
Daily Compatibility: Libra
Creativity: Good
Love: Fair
Business: Fair