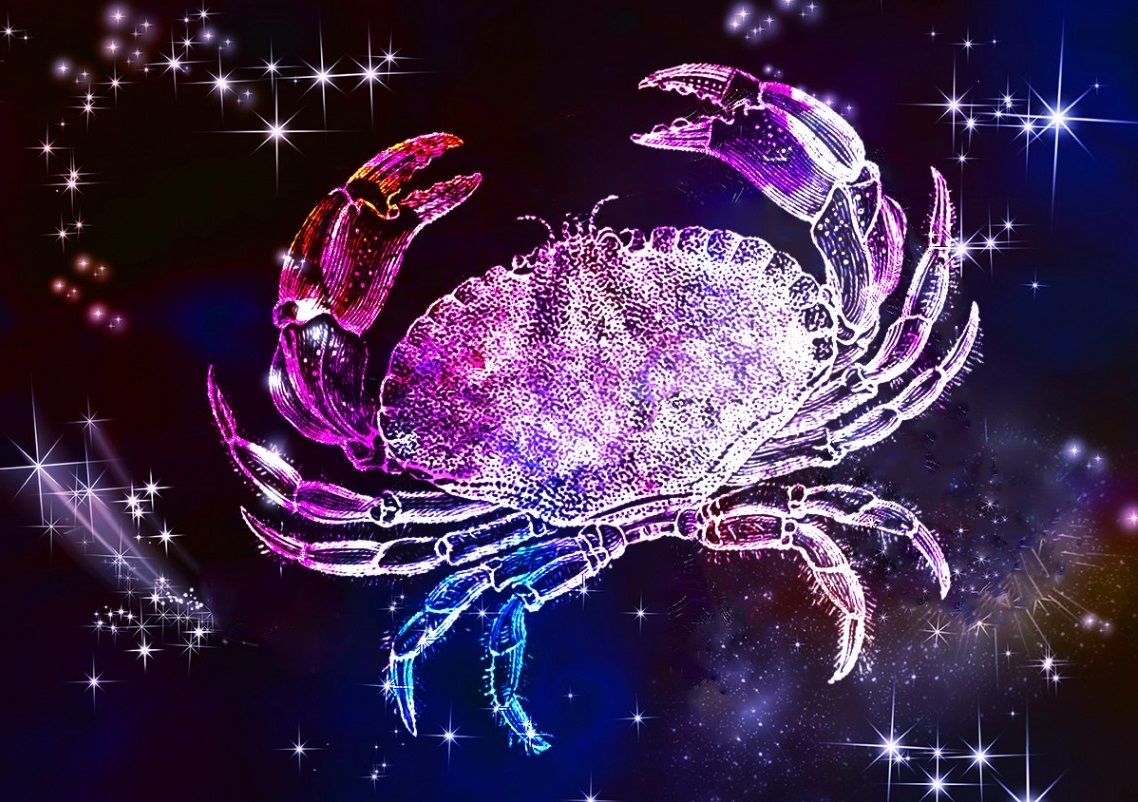 With Venus, the planet of harmony, in harmonious aspect to Vesta, dear Cancer, you're in a good position to enjoy peaceful, realistic, and focused relations.
Your view of others is reasonable and you enjoy seeing people and projects for who/what they are. Familiarity is an aphrodisiac right now. You may have been particularly fruitful with personal interests and connections recently as Ceres spent time in your communications sector.
While that transit is coming to an end in two days, today, Pallas enters this same sector and will stick around until November 4th. The period ahead is particularly favorable for learning, sharing ideas, and unique, motivating projects.
Your communications are a little more orderly now, and, with a bit of planning, your unique ideas will come across more clearly and competently. Reaching out can bring exciting and perhaps unusual people, projects, and situations into your life.
Your body is your first temple and taking care of it as well as you take care of others is a prized skill. An intensified self-care program is the order of the day, even if others demand your attention.
Treat yourself to something special, perhaps a new outfit or a delicious meal at a favorite restaurant anything that lights you up and helps you turn your comfort zone into a luxury palace. You deserve the best of everything.
When Mercury leaves your income sector tomorrow he will wrap up all planetary activity, but with the North Node here for another two months income matters and even your priorities and options will continue to evolve.
This makes Mercury's last full day a bit of a balancing act. On one hand, you need to work with Mercury's smart head for money to keep your head in the game and make smart choices, decisions and plans. Yet you also need to keep your mind and your options open.
Today's Quote: "Sometimes you have to forget what's gone, appreciate what remains, and look forward to what's coming next."
Lucky Numbers: 11, 17, 18, 28, 32, 49
Daily Compatibility: Scorpio
Creativity: Good
Love: Excellent
Business: Good