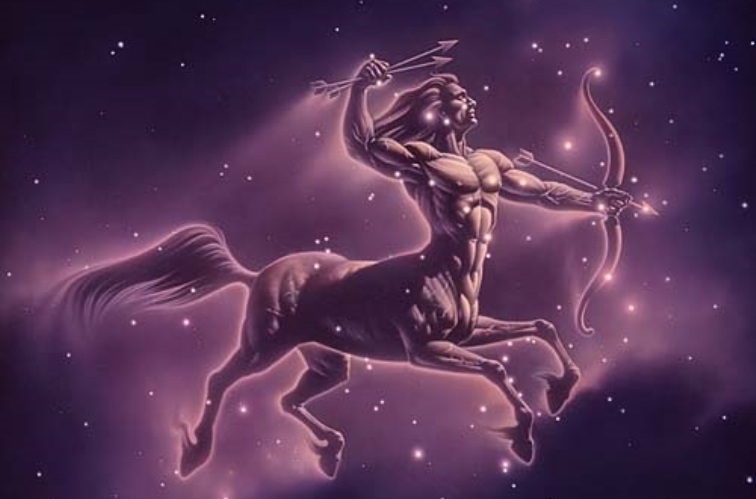 Today is particularly favorable for joining together with someone to negotiate or reach an agreement, dear Sagittarius.
You might enjoy coming through for someone, and others notice and appreciate your efforts. Also today, Pallas enters your career and reputation sector. Mercury has just arrived in this sector, too, making it an excellent time for planning and decision-making.
You have the detail-oriented power of Mercury and the broad, conceptual thinking of Pallas on your side now. You might thoroughly enjoy mapping out career or life path goals now and for some of you, your unique insight or intelligence can be in the spotlight.
You would move in all directions at once today if you could. Material reality has limitations though, and you are being called to choose one direction, and not another.
Make sure there is gas in your tank and your vehicle functions well enough to complete its journey. Your efforts will be wasted if you don't have the resources to reach your destination.
With things set to become a lot more professionally focused and urgent from tomorrow, Mercury is urging you to make the most of his last full day in an adventurous part of your chart.
While there is still a lot already coming together across the income, work and career fronts, Mercury's return to your career sector tomorrow will kick off a short period of action.
Until then, Mercury is creating a sense of wanderlust, curiosity and adventure that you're able to dissect objectively.
Today's Quote: "Sometimes you have to forget what's gone, appreciate what remains, and look forward to what's coming next."
Lucky Numbers: 9, 17, 19, 22, 26, 48
Daily Compatibility: Aries
Creativity: Good
Love: Good
Business: Good