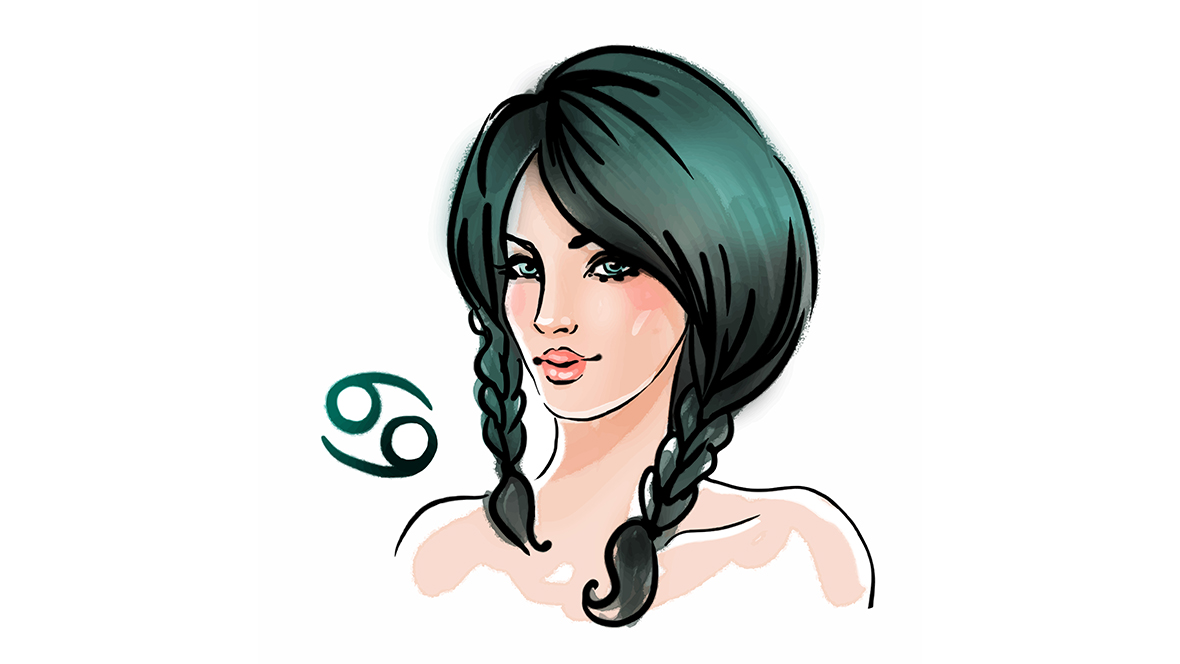 While you can begin the day wanting to take cover, dear Cancer, two astro events bring you out of your shell as the day advances.
For one, the Moon moves into your sign, stimulating a need to feel connected to the world around you and for a greater sense that you're emotionally awake.
For another, Venus forms a trine to Uranus, and you're especially open to new ideas, topics, and even friendships. You're seeking out a little mental stimulation and variety.
There may be a surprising new crush, craving, or interest. Unusual or unconventional advice may be part of all of this.
You may be pushing boundaries just a little in your conversations and interactions, and this can lead to interesting discoveries. People are particularly enamored with your unusual ideas and progressive outlook today.
It's a great time for personal appeal on a mental level. Keep in mind that a Solar Eclipse will occur in your sign tomorrow, and winding down makes sense tonight.
Your aesthetic tastes are yearning for a change of pace and there is no reason to deny your craving for variety. Whether it's a unique accessory, a fresh piece of home decor, or a new spot for happy hour, give yourself permission to say yes.
It's okay to contradict yourself or connect with irreverent individuals outside your normal circles. Everything is expanding, inspiring you to create new memories with different people. There's no time to be bored in a world as beautiful as this.
While nothing may have changed externally, in that you're still dealing with the same responsibilities, the same challenges and you still have the same demands, chances are everything looks and feels different.
The difference is that as Jupiter spends his first full day in direct motion, you're looking to the future rather than the past.
As the Moon returns to Cancer, ahead of tomorrow's solar eclipse, you're getting ready to draw a major new line in the sand.
Today's Quote: "We cannot become what we need to be by remaining what we are."
Lucky Numbers: 7, 15, 26, 35, 43, 48
Daily Compatibility: Taurus
Creativity: Good
Love: Good
Business: Good