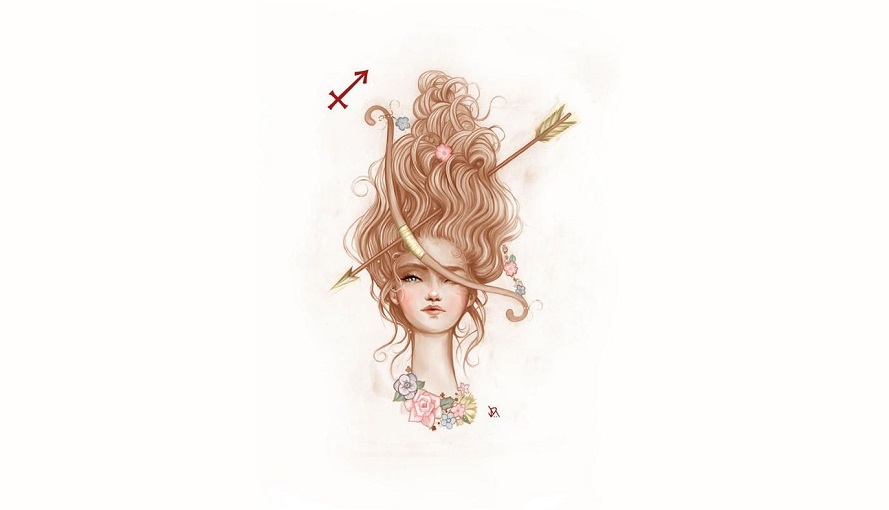 Venus harmonizes with detached, change-making Uranus today, dear Sagittarius, and you're in an excellent position to see where you can move forward with less baggage.
This is a time of "out with the old," and tomorrow's Solar Eclipse energy is "in with the new." There is good energy with you today for stimulating conversations and social pleasure, but also for professional and personal networking.
It's a time for being especially open to new ideas, approaches, and methods, and in particular for work, health, and daily routines.
You are looking for a change in routine today, and you may very well get one, as your methods and attitude demand something different. There can be a pleasant boost in your reputation or another form of "win" today.
Redefine your relationship to work today. If you're in a collaborative setting, take the lead. If you're itching for more freedom, see what you can build within your present structure.
Leverage your unique attributes and work them to your advantage. Embrace your expansive thinking, but vet any new professional ventures with a thorough eye.
Keep the bigger picture in mind but don't let anything stop you from taking a chance. The biggest mistake you could ever make is being too afraid to make one.
If you pay attention to the things that you're anxious or worried about, you're likely to find that it has little to do with right now. We tend to dwell on what has happened in the past or we worry about what might happen, if our fears are realised.
Yet as Jupiter spends his first full day in direct motion in an intuitive and imaginative part of your chart, he is facing forward but is still stationary, keeping you in the moment.
It helps that the view ahead is full of things to get excited about. A corner has been turned.
Today's Quote: "Fear kills more dreams than failure ever will."
Lucky Numbers: 8, 29, 35, 38, 48, 49
Daily Compatibility: Libra
Creativity: Good
Love: Good
Business: Excellent