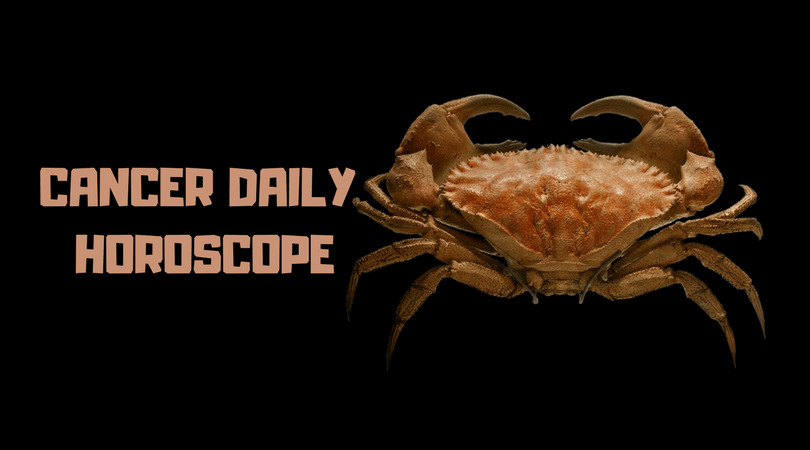 You may be in a brief period of review and processing regarding your feelings, pleasures, and pastimes, dear Cancer, with Venus currently transiting your privacy sector.
You may be striving to make peace with the past, but today can be a little tricky when it comes to close relationships, as you could easily find yourself at cross-purposes with someone.
Venus forms an awkward aspect to Jupiter in your outgoing solar fifth house, highlighting a discrepancy between two strong drives – the need to process and take things easy and the desire to push forward and enjoy yourself more spontaneously.
You may have a difficult time knowing what you want today, possibly baffling those close to you!
This is a time when you can be confused about alternatives, and part of this could be that you are not sure whether you want to pursue something or let things/people come to you.
Aim to go slow and figure out what's in your heart before taking concrete action.
You barely have time to acknowledge your current desires before your heart has moved on to someone or something else.
Ironically, you keep this secret tucked away so well that no one has a clue as to how fast your wheels are spinning beneath the surface.
Instead of allowing your unfulfilled needs to hijack your day, just listen to the sounds of a murmuring brook, the crashing ocean waves or the impenetrable silence of your own imagination.
Jupiter, in retrograde motion in a fun, playful, romantic and creatively charged part of your chart is under pressure today, with life trying to tell you that there is no time for matters of the heart and all things fun, playful, romantic and creative.
Yet the Moon and Neptune ride to Jupiter and therefore your rescue at the perfect time, with adventurous lunar vibes firing up your imagination in a way that they haven't before.
Fun and adventure aren't a luxury, they are a necessity. Together Jupiter and Neptune, the planets of luck and dreams are fighting back.
Dancer Katherine Dunham wrote, "Go within every day and find the inner strength so that the world will not blow your candle out."
Lucky Numbers: 10, 15, 20, 25, 32, 47
Daily Compatibility: Taurus
Creativity: Good
Love: Fair
Business: Good