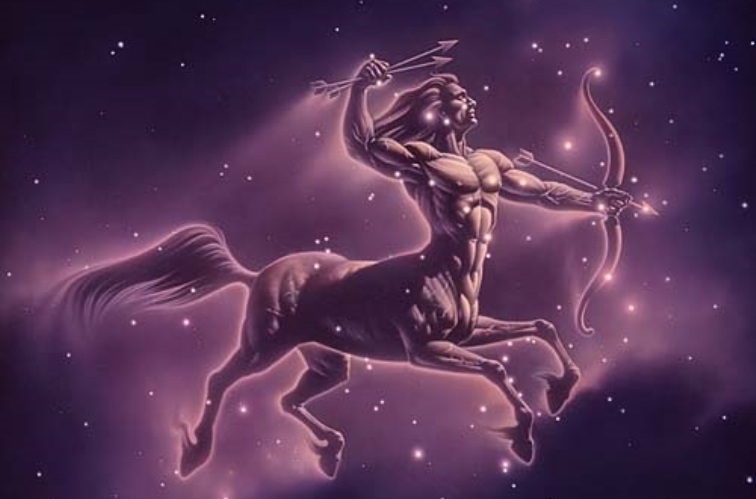 You could feel some pressure to make a decision about a relationship today, dear Sagittarius, but in fact, it's not a good time to do so as you may not be seeing things clearly just for the time being.
Discern between feelings that come from a place of restlessness and those that come from your heart.
Alternatives may seem equally desirable or undesirable – either way, it's hard to choose! There can be competing feelings related to the need for freedom and togetherness now with Venus and Jupiter in disagreement today.
Be careful not to jump into something due to current frustrations that you may one day regret. It's better to take things easy or one step at a time.
You might try to avoid the spotlight today because you believe you can accomplish more behind the scenes rather than on center stage.
However, you don't want to be invisible because you thrive in social situations. You wish to be admired by your closest friends and associates as someone who is upbeat and inspirational.
But you also want others to acknowledge how much you contribute at home or in the office.
Ten days after the Sun, moving through your work sector, came under pressure from a Full Moon that same pressure has come to a head.
Yet if this does create any work tension and job pressure, the difference this time is that without the Moon's emotional responses there is no fog of war.
Instead, the pressure is coming from lucky Jupiter, who knowing how busy life is about to get, is demanding that you pace yourself.
Novelist William Makepeace Thackery wrote, "Next to excellence is the appreciation of it."
Creativity: Fair
Love: Fair
Business: Good
Lucky Numbers: 1, 3, 10, 21, 34, 36
Daily Compatibility: Aries