Thought you'd keep it casual this NYE? A last-minute costume change may be required this Monday, December 31, so you might as well steam your cocktail attire, just in case.
Shortly before the ball drops (at least on the U.S. side of the pond), at 9:20PM EST, energizer Mars makes a move into Aries and your elite tenth house until February 14. Suddenly, you'll feel like celebrating in high style.
Don't freak out if you failed to make reservations. People cancel at the last minute all the time, and a quick scan of your social media feeds could reveal a friend who is selling a concert or gala ticket at a reduced price.
Or maybe you can find something fun and fancy-ish that isn't totally sold out. If your budget only allows general admission tix, no stress! Odds are good that you'll charm your way right past those red velvet ropes and into the VIP area.
Getting dressed up is half the fun, even if you wind up tipping back pints and doing karaoke at your favorite local pub. Career goals will accelerate during this six-week Mars cycle, so while the confetti rains down, close your eyes and picture your ideal professional circumstances. Then, make that your first wish of 2019!
Just try not to obsess about work TOO much when you wake up on New Year's Day, okay? As decadent Venus canoodles the moon in Scorpio and your playful and celebratory fifth house, you might be ordering a second round of champagne for an elegant mimosa-fueled brunch.
Romantic resolutions should be the first you make on NYD, whether you're vowing to only date people who take great care of you ('cause you KNOW you'll give as good as you get) or making plans for a dreamy baecation with your S.O.
And there's more fuel for Cupid's fire on Saturday as the first new moon of 2019—a super-charged Capricorn solar eclipse—electrifies your zone of dynamic duos and sets a fresh six-month cycle in motion.
In the days ahead, a brewing connection could evolve into something officially-official; or, you might meet someone who has "keeper" written all over them. With their short window of magic, eclipses can speed up developments.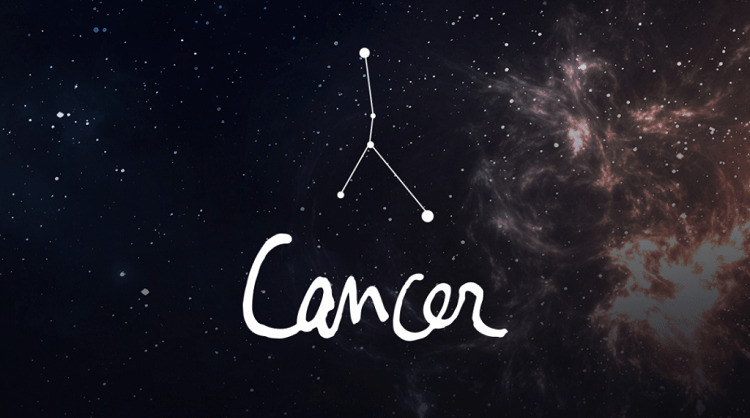 You may have to pounce quickly so that a good one doesn't slip away. Coupled Cancers—let the co-creation commence! This eclipse may spur a brand new chapter for the two of you, one that makes your bond even more permanent by the corresponding lunar (full moon) eclipse on July 16.
On the flip side, if you've been careening towards a breakup, Saturday's eclipse can hasten your departure. You might not leave THAT day (but then again, you might), however you can start planning out your exit strategy.
Get other support lined up so that you're not reliant on your soon-to-be ex. It's always easier to say sayonara when you have a solid—and brighter—future to step into!
Career aspirations get a second tailwind on Sunday, January 6, from radical, revolutionary Uranus, which finally resumes forward motion after a disruptive five-month retrograde.
Though work might have felt like an uphill struggle, especially since November 6, the summit is finally within sight! Give a goal one last heave-ho and see what happens. If you're successful, it'll be worth all the effort and frustration.
And if you're not? You might take that as a clear sign that you're ready for a different trajectory. Uranus brings change, often with a side of chaos, so the decision about next steps may be ruled by outside circumstances.
That's okay, too. The key lies in not taking it personally and recognizing that this is the universe doing you a giant favor. Want more insights? Reflect on the events along your professional trajectory and see if there are discernible patterns.
The unpredictable planet has been parked here since March 2011 and will leave this zone of your chart for good (or at least eighty years) on March 6, 2019.
If you were reading the proverbial tea leaves, what message do you think all those course-altering events have been trying to send you for the past eight years?
Pair those with what your heart desires most deeply, and you are likely to stumble onto a whole new—and way more rewarding—way of doing business.