Search your closet: Is there something velvet (or sequined!) hiding on the way-back hangers?
Even if you aren't quite feeling up for playing dress-up early in the day, by the time the clock strikes 9:20PM EST—and red-hot Mars cannonballs into Aries and your festive fifth house until February 14—you'll be ready to swing from the chandeliers like signmate Sia.
Yes, Sagittarius, this December 31 could turn out to be the most Instagram-worthy and epic night of 2018. If you're still undecided about plans, and have a little cash to spare, splurge on tickets to see an amazing DJ set or a live performance that begins at 11:59PM.
Or find a house party where the windows will surely be fogged up from all the laughter and shaking of tail feathers. Cupid could wing in as the mystery guest of the night.
Keep that lip balm in your pocket so you can pucker up for the perfect midnight kiss. Coupled Archers could have a night of high romance and glamour—make sure you have a little "just the two of us" time carved out between dance-offs!
Divine inspiration comes fast and furious on New Year's Day, when the moon and creative Venus conjoin in Scorpio and your otherworldly twelfth house. Set yourself up with vision board supplies, because the most precious gems may be tucked a little deeper in your subconscious mind.
You can draw them to the surface by tuning in to images that speak to you and assembling them on a page. Don't overthink this or second-guess your impulses. Just snip pages from magazines (or books you don't mind cutting up) and then let the story unfold before your eyes.
You might not even understand the WHY of these selections until later in 2019. The spirit of forgiveness and closure are also in the air. Start the year off on a fresh note by releasing grudges.
Maybe it's time to bury the hatchet and send that friend you've been resenting a Happy New Year text; or, if you're truly over it, shut the door for good and give your contact database and social media friend lists a deep clean.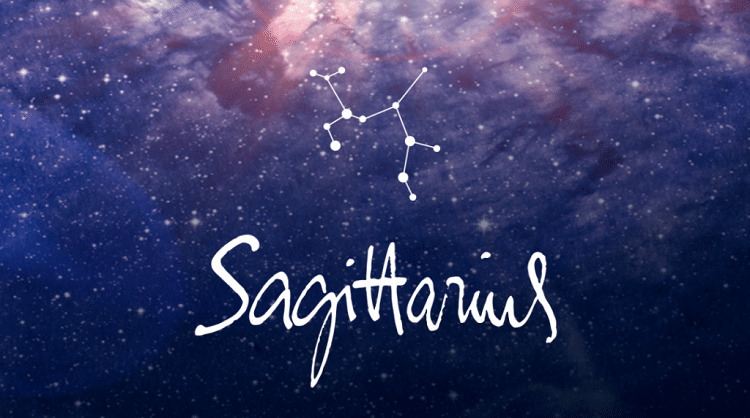 Finances are trending up this Saturday, January 5, when the solar (new moon) eclipse in Capricorn powers up your second house of income.
This lunar lift is just what you need to get your fiscal goals in motion, and the good news is, there will be two more eclipses in this zone of your chart in 2019—on July 16 and December 26.
Money could flow in from unexpected sources, albeit ones that might be more stable or "corporate" than your renegade sign would normally pursue.
Court new clients, reach out to recruiters or have a sit down with upper management to discuss growth opportunities. Your path to prosperity might involve linking up with fellow powerhouses or switching to a new team at work.
Or maybe your next path to prosperity could come as a YouTuber or an Instagram influencer? On Sunday, January 6, tech-savvy Uranus pivots out of a five-month retrograde and blasts forward through Aries and your fifth house of fame. The side-spinning planet won't stick around here much longer.
On March 6, he'll move on to Taurus until April 2026, effectively ending a tour through the Ram's realm that began on March 11, 2011. All the creative material you've been digesting over the past seven-plus years could start coming together into a tangible plan.
Of course, not EVERY moment should be televised on IGTV…with renegade Uranus also firing up your flirtatious side, your love life could shift out of neutral and into overdrive. Get ready for things to wake up—and shake up!
One startling teaching that the planet of liberation can bring is that it's better to have no one than the wrong one—not just in love, but also friendship and creative collaborations.
Single Archers will be motivated to start a fresh search and even sample someone from a totally different platter.
Couples have the chance to start a new chapter, too. Even if you were this-close to breaking up, an honest confrontation could wipe the slate clean and make you fall in love with your S.O. all over again.