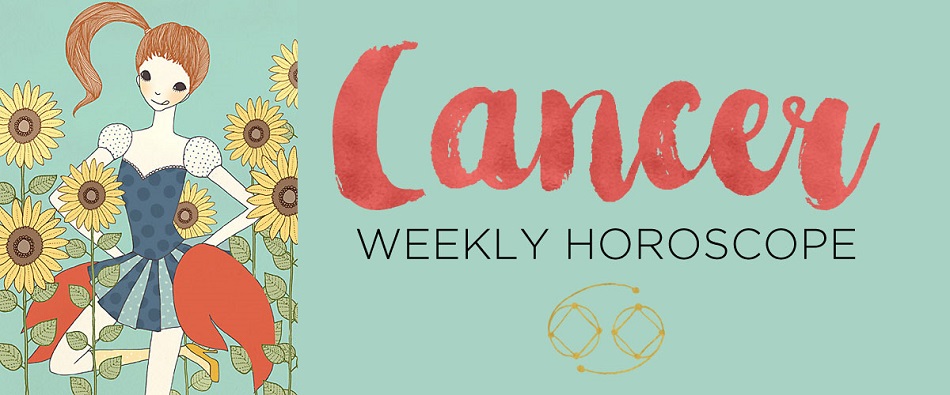 Have you been putting your desires on hold, Cancer? Life is too short to prolong your wishes or "save it for a special occasion," especially during birthday season.
With the Sun spending its final week in your sign, pull out the bucket list and decide what you'll tick off next. We're not telling you to go into debt to fund a lark. But DO see what your budget might provide—especially if you're pursuing a dream that will wind up paying dividends.
For example, maybe it's time to get certified as a coach or instructor (while also traveling to Berlin…or Bali). Do you need to buy one last piece of equipment before you can open shop on a promising business venture?
Things like this are not splurges, Cancer, they are wise investments. You may have to screen out the critics—including your own internal one—in order to make this leap. Map everything out on paper, crunch the numbers, flesh out timelines. This might be more doable than you realized!
Draw your attention back to home sweet home on Thursday when the quarter moon in Libra brings equilibrium to your domestic fourth house. Even if you're the rare Crab who hates to cook or clean, you still operate best when your spaces feel like sanctuaries.
Having ample privacy to nest, create, and make a mess when you feel like it, is key to your serenity. What adjustments need to be made?
Focus on home AND your work area. Maybe it's time to move your desk to a quieter corner of Cubicle-Land instead of the spot right in front of the coffee machine and printer?
That just makes it far too easy for you to get swept into random socializing and invariably fall behind. If you're trying to sleep in a noisier area of the house, maybe you should reconfigure and turn one of the rear-facing quarters into your bedroom.
Contrary to popular belief, it doesn't always make sense to have a ginormous room devoted to the (hopefully) eight hours where you're not knocked out. A small bedroom can be like a cozy crab shell for sweet slumber.
If you're feeling stressed, like you never have time for yourself, set up "quiet hours" with the people under your roof. Even family can learn to coexist in comfortable silence in the name of increasing the peace!
Make sure you properly regale your birthday season before Sunday, July 22. That day, the Sun moves on to Leo and you'll have to be a productive member of society once again. (Sigh.) With el Sol in Cancer for the past month, grand schemes have been percolating.
Now, you can run them through a reality check. How much will this cost, how long will it take, and how many extra hands will be required to pull it off? The facts could actually be quite encouraging.
Your professional life will flourish between now and August 23. Even if you're gainfully employed, don't rule out dreams of reigning over your own realm.
You might start a side hustle on your own kitchen table or be the "intrapreneurial" head of a new division within the company you work for now.
When it comes to spending, you might have to tighten that Gucci belt and stick to a budget. Don't deprive yourself of luxury; just indulge responsibly. And make sure that the money you DO shell out goes towards savvy investments that stand the test of time.