Are you ready to plot your global domination, Crab, or at least some lusty globetrotting escapades? The good news is that you'll do either—or both—starting Tuesday, March 26, when amorous Venus whirls into Pisces and your ninth house of travel, adventure and expansion until April 20.
What would you like to accomplish in the coming four weeks, noting that we didn't say "realistically"? This is a time to dream big and even get a little carried away with your visions. (Once Venus leaves this zone and moves into your professional sector, you'll have plenty of opportunities to evaluate "do-ability.")
Granted, you probably can't hop on a red-eye immediately or make plans to connect with that sultry someone you met on your last vacay, but you CAN start planning your next big move. If nothing else, allow yourself to fantasize, pore over travel blogs and put in fare alerts for your favorite destinations.
The ninth house also rules entrepreneurial ventures and higher education, so even if your passport has expired, your dreams don't have to. Over the next month, start mapping out ways you can turn your fantasy for a sideline business into something sustainable. Here, you want to start practically and not be tempted to take shortcuts.
If you've been thinking of enrolling in a class, going back to school or getting advanced training, get serious with your research. You could be a full-fledged certified (your desire here) by summer!
What a difference a day (or two) makes! You may have put plans for a trip, retreat or class on hold on Tuesday, but come Thursday, you could shift into high gear to get things off the ground.
You can thank Mercury, which resumes forward motion in your adventurous and curious ninth house after back-spinning there for the past three weeks. Dive in, Crab, and see what exciting ventures you can come up with.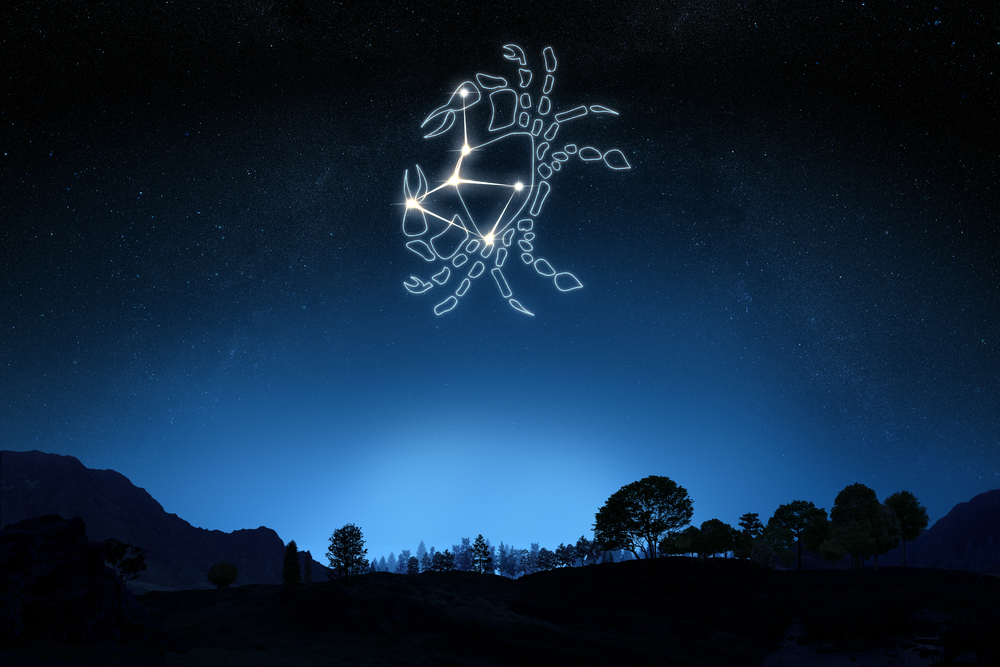 When the messenger planet was retrograding here in your "truth-telling" zone, your high-minded attempts to speak your mind may have backfired, or signals might have gotten seriously crossed. But with Mercury zipping forward, you should have plenty opportunities for do-overs. When all else fails, lean in to your humorous side, even if you have to be the butt of your own jokes.
Get ready to downshift starting Sunday, when driven Mars sputters into Gemini and your twelfth house of rest, introspection and healing for the next six weeks. The action planet hasn't visited this region for two years, and if you've been in overdrive for most of that time, you are long overdue for a pit stop!
Pushing yourself harder won't help you accomplish more, Cancer. You need to recharge your batteries and put YOU first for a change. People will survive without your constant attention, so start the process of bowing out of obligations that feel burdensome or dutiful.
Opt IN for activities that get you jazzed just thinking about them: catching up on your personal reading, redecorating or connecting with your muse. It's second nature for your empathic sign to pick up other people's energy and emotions.
Self-directed Mars in your twelfth house offers you a chance to make choices based on your desires and encourages you to step out of the caretaker role and allow your loved ones to strengthen their own wings. Now, that's a win-win!