You might single-handedly put the "lust" back in "wanderlust" this week, Cancer! On Thursday, November 15, intrepid Mars blasts into Pisces and your global ninth house until December 31, a provocative presence you haven't felt in two years!
If you don't have any trips on the books, you might develop an insatiable case of itchy feet. Rather than attempt to distract yourself, sniff around and see if just maybe you COULD steal away before the end of the year (when Mars shifts into your career sector and clips your wings for seven weeks).
In the watery sign of Pisces, the red planet might be tempting you to set up shop in a hammock on a white-sand beach…just add Wi-Fi! Even a weekend getaway to a rustic cabin or friend's urban loft could hit refresh on your nomadic operating system.
If you truly can't get away, there are other ways to answer this siren's call. Anything that expands your horizons will be balm to your soul. Attend lectures and watch TED talks by people who've returned from truly far-flung locales or spent time living with underexposed cultures. (Or binge-watch every episode of departed Cancer icon Anthony Bourdain's Parts Unknown.)
Download the Babbel app and finally get around to mastering…French or Portuguese or Japanese!
The ninth house rules visionary political action, so if you're not happy with the way things are going in your community, stop complaining and start organizing! Someone needs to get the ball rolling, and it might as well be a nurturing Cancer!
Good news on the home front arrives on Friday as harmonious Venus wraps up an unnerving six-week retrograde through first your romantic life and then, since October 31, your fourth house of domestic "bliss."
You might have experienced anything BUT peace, love and understanding under your own roof. Things may have gone off the rails with bae, a roommate or female friend or relative.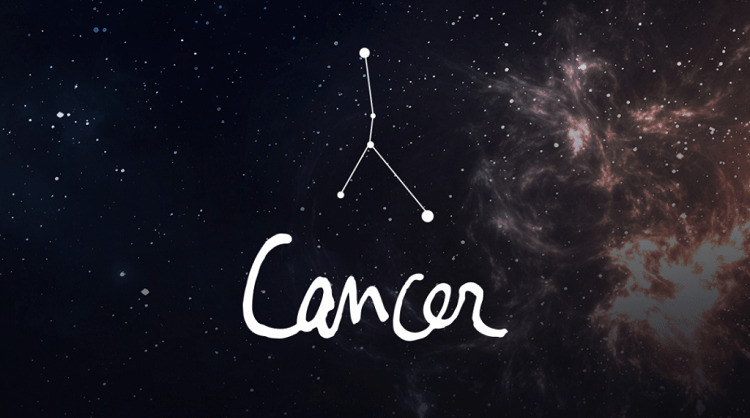 But with Venus resuming forward motion, you can get those loving feelings flowing again! You might have to take the initiative, though. Have this person over, brew up a pot of chai (or uncork something special) and discuss ways you can move forward without having to rehash the past and risk reigniting the anger.
These next few weeks are also a perfect time for a decor update­—at the very least, some fresh paint and towels and linens, which can FEEL like a makeover. Once things are up to Cancer snuff, invite over friends to enjoy the cozy "hygge" vibes you've created.
One caution light: Also on Friday, messenger Mercury flips into reverse until December 6, first in Sagittarius and your health-conscious zone and then back into your passionate fifth house.
The trick to staying healthy as the temps drop and germs linger in the air is to boost your immune system before "cold and flu season" strikes. Eat a rainbow of fresh produce every day, especially dark leafy greens.
If you're not sensitive, add cooked garlic, ginger and onions to your hot food. Experiment with healthier comfort food, like crock-pot meals and dairy-free soups.
Look into a preventative protocol of herbs like echinacea and Chinese astragalus. And try to get to bed a little earlier all winter!