Come in for a landing! It's true: The jet-setting Archer might be happiest and coziest spending this holiday season close to home.
Starting this Thursday, November 15, determined Mars plunks down in Pisces and your domestic fourth house for the rest of the year.
After months of alternating between frenetic forward motion and cautious back-pedaling, you'll be thrilled to be able to shift into one gear and stay there.
The fact that you can change into something more comfortable—like flannel leisurewear and fleece-lined moccasins—is just the cherry on top. But you won't be snoozing through the season!
With passionate Mars firing things up, you're more likely to clean up Chateau Sag, perhaps diving into a redecorating project and definitely catching up on heaps of paperwork that accumulated over the fall. (And maybe throw a house party in honor of your upcoming birthday!)
Luckily, the red planet is a tough taskmaster—plus you'll be distracted by so many invites and irresistible events that you'll get things done in record time. Which is perfect since you could repeatedly find yourself in the role of host.
Whether you invite people or they just show up, always be ready to open a few more bottles or put out some snacks. (And don't be shy asking people to BYO!) While it's great to be motivated by this power surge, avoid doing anything rash and irreversible.
If you're not being forced to do anything, why not be content to intensify your research and exploration but wait till the new year to make any definitive moves.
More heart-warming news arrives on Friday, when vixen Venus snaps out of a frustrating six-week retrograde.
Initially, this reversal shook things up in your unconscious zone and then Venus backflipped into Libra and your interpersonal sector on October 31.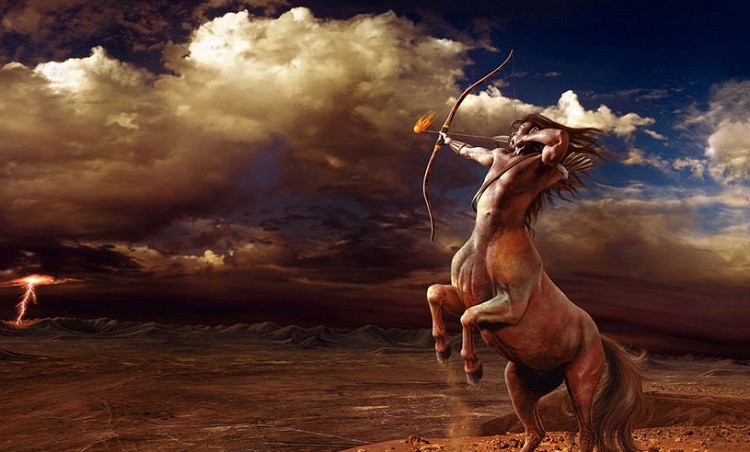 It may still be hard to describe what was "off" during that time, but you probably experienced some disconnection from close people in your life, perhaps dealing with a rare sense of isolation.
A budding relationship might have gotten downgraded to platonic status, or a solid friendship may have hit the skids. Luckily, with harmonious Venus back on course, you probably won't need to relive or try to analyze those moments.
It's safe to simply pick up where you left off or move on. Attached? Enjoy the passionate makeup sex and then strengthen your bond by doing more together with your various friends to keep things lively and interesting (and take some pressure off the "just us" vibe).
Single? Since this realm is also your technology sector, you might have surprising luck with a new dating app. Give it a go and stay positive!
One thing to bear in mind even amid all that good cheer: Also on Friday, messenger Mercury turns retrograde, spending all but the last four days of this pivot in your sign (and then finishing up in Scorpio).
If you or your message could stand a little fine-tuning, head back to the drawing board—or hire a consultant—and align your values and your brand with your audience.
It's not about "pandering"; this is about being clear and targeting the right people. But don't rush to roll out any big changes. Retrogrades are great to review, re-evaluate and revise.
Feel free to test-market new ideas around the holidays, but if you can, hold off till early 2019 to unveil any sweeping changes.
As for holiday party plans, if you're going to be indulging, make sure you have a designated driver.
And double-check all the dates, times and addresses! With the communication planet off-course, things could be seriously confused!