Watch for a cameo appearance of the green-eyed monster (and his other nefarious friends) on Tuesday, September 18.
That day marks 2018's third and final Mars-Uranus square and could send shockwaves through your social circles or an intimate relationship—or leave you unsure who's true-blue in your crew. Prior to this, the previous face-offs fell on May 16 and August 2—in August, Mars was retrograde, and this time, Uranus is the one in reverse, suggesting you may have already dealt with a related issue.
Fortunately, you won't have to ditch anyone…just maybe be a bit more cognizant of who's truly got your back and who may be a fair-weather friend (or fiend!). With passionate Mars heating up your zone of intense emotions, and disruptor Uranus throwing curveballs in your community corner, you may need to observe and reflect—but avoid taking rash action early this week.
Everyone may be on edge, which is the exact WRONG time to try to figure out what's what. If anything, you might want to flap your social butterfly wings and hang with a different crew or check out an organization you've been hearing about. If the espadrille is on the other foot and YOU'RE the one who's been overly emotional, dial it down and look at what's driving this behavior.
Clinging too tightly will likely have the opposite effect from what you're hoping for, so loosen your grip before you lose your connection. Already feeling ghosted? Give 'em a few days, then send a friendly "Hey, remember me?" message. But only one!
Even amid all this social energy, you can be like a hummingbird and find the stillness within motion. On Saturday, the restorative Sun blazes into Libra and your domestic fourth house until October 23.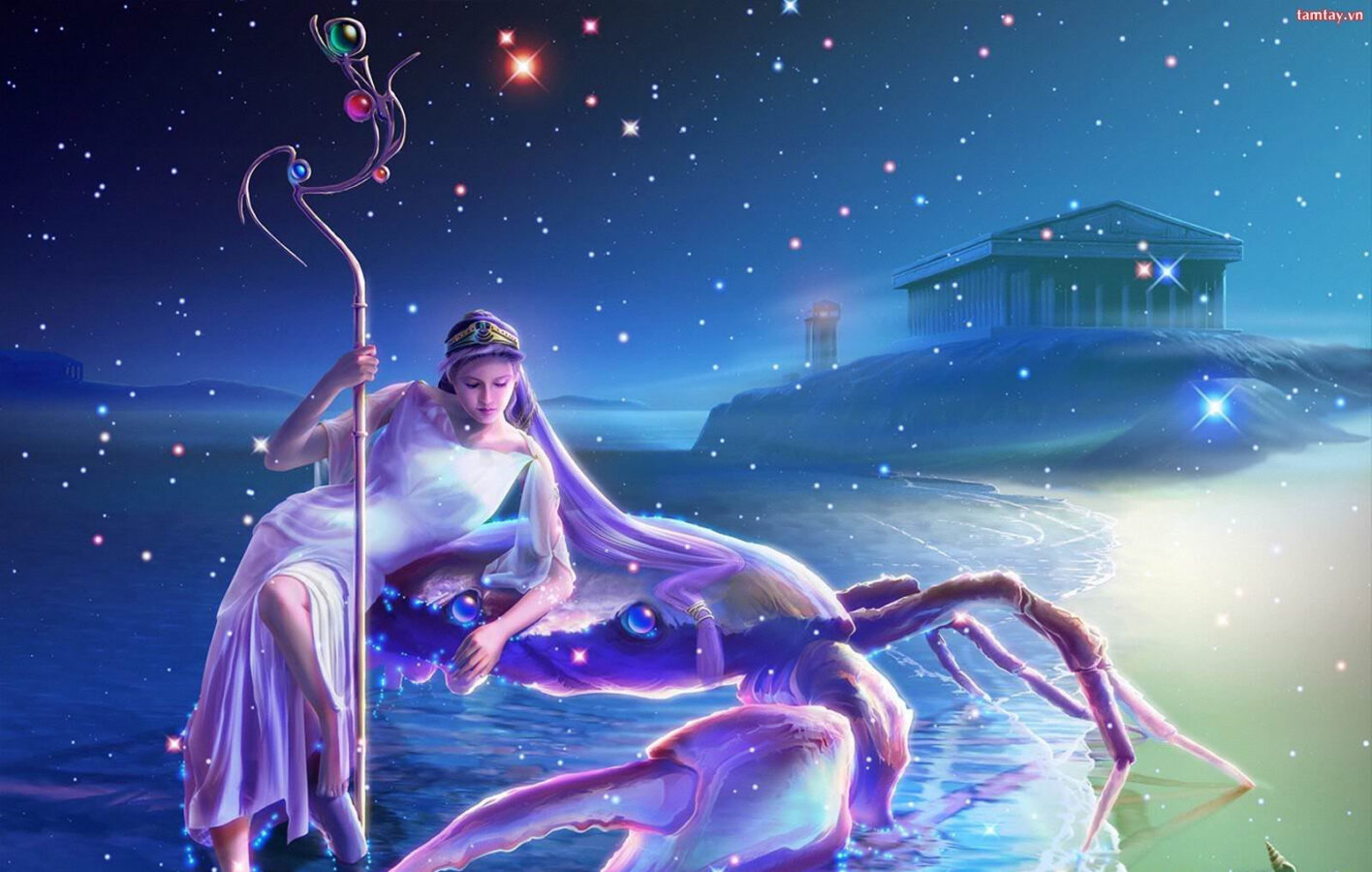 Home is where your heart—and head, and maybe a big chunk of your love life—will be, so make sure it's as beautiful, tranquil and cozy as possible! What small shifts or upgrades have you been thinking, or Pinning, about, Cancer?
This is the zodiac house that's associated with your sign, so having a comfy, Instagram-worthy domicile is your birthright! Clear out clutter, tidy up messes, add some houseplants…and get a decorative storage system in place.
These doable and affordable changes will make a world of difference. Some Crabs may get the entertaining bug, which is a perfect excuse to whip up some favorite old recipes and experiment with new ones you've downloaded.
This is your season to recharge your batteries, so don't push yourself beyond your capacity. Ask guests to bring the wine, apps or dessert so you can focus on "the main event." And hey, no guilt if you don't feel like playing host with the most.
You'll already have your plate full with all those DIY projects or indulging your desire to binge-read and watch the entire season of Netflix series that everyone's been telling you about.
This is a great time for bonding with family, especially the kids in your life. And with chatty Mercury as the Sun's constant companion from Friday until October 9, life will feel like a party even when you're only with a BFF or favorite plus-one!