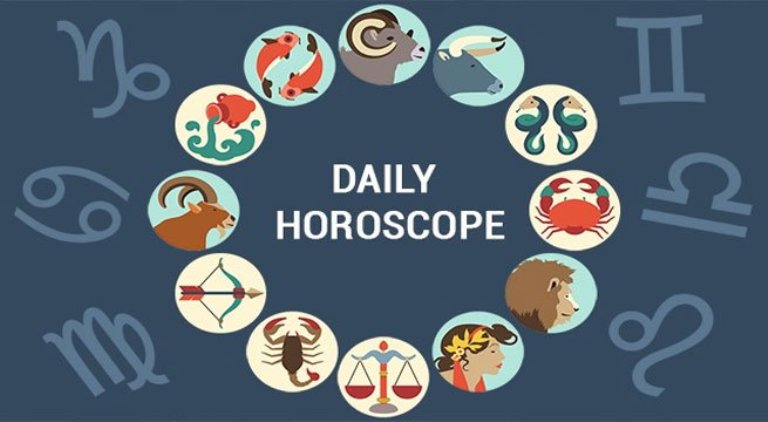 Aries Daily Horoscope Tuesday – Jun 06, 2017
The wilder your ride has been recently, the more you're ready for the energy to settle down. Relationships may no longer be as thrilling as you like now that romantic Venus has left your sign for the bucolic pastures of Taurus. Nevertheless, you are looking forward to building solid foundations. Make the most of the next few weeks by stabilizing your resources and eliminating the unnecessary noise in your life. Zig Ziglar said, "Worrying doesn't take away tomorrow's troubles; it takes away today's peace."
Taurus Daily Horoscope Tuesday – Jun 06, 2017
You can hear the sweet sounds of pleasure knocking at your door. Fortunately, enriching Venus dances into your sign today, offering you material and emotional abundance over the next few weeks. However, a potential downside to this cosmic good luck is the irrepressible temptation to overindulge in all types of sensory delights. There's nothing wrong with enjoying yourself as long as you remember your limits. Gary Zukav wrote, "Practice moderation in all things except love."
Gemini Daily Horoscope Tuesday – Jun 06, 2017
Subconscious forces are driving your actions now, complicating relationship dynamics. Exploring your imagination helps you get in touch with repressed issues, inspiring you to engage in enlightening conversations with those you love. Adopting a steady practice of meditation or prayer, keeping a dream journal and basking in the beauty of nature enhance your spirituality. Doing anything that reconnects your actions with your heart is good for your soul. Rumi wrote, "As you live deeper in the heart, the mirror gets cleaner and cleaner."
Cancer Daily Horoscope Tuesday – Jun 06, 2017
You can't avoid your current obligations, but you might attempt to lessen your workload today. Your long-term career goals are shifting now that you're participating in more social activities. Sweet Venus moves into your 11th House of Groups, drawing you closer to your circle of friends. Thankfully, you're more prone to accept help with your chores, which gives you a chance to bask in a lovely sense of camaraderie. Activist Dorothy Day said, "We have all known the long loneliness, and we have found that the answer is community."
Leo Daily Horoscope Tuesday – Jun 06, 2017
You're all smiles when exciting opportunities show up unannounced today, but reaching for higher ground in your career can create a whole new set of problems. Your professional life could be taking off, but you might be required to commit more time to your work than you prefer. Nevertheless, you're willing to bite the bullet and do what's expected of you in order to take advantage of the current momentum. Attending to your personal needs prevents jeopardizing your home life. Discuss the spectrum of the possible consequences of your choices with someone you trust before making any final decisions.
Virgo Daily Horoscope Tuesday – Jun 06, 2017
Your travel and adventure fantasies seem so real today that you may have to pinch yourself to see if you're still at work. Your restless spirit propels you to initiate new activities to widen your current perspective. You might not hop on a jet to an exotic destination in the coming weeks, but you can still grease the wheels of change by learning about the magical places in your mind. Nathaniel Hawthorne wrote, "A single dream is more powerful than a thousand realities."
Libra Daily Horoscope Tuesday – Jun 06, 2017
Downsizing might not come easily now, but the advantages are readily apparent. Your key planet Venus sashays through pragmatic Taurus over the next few weeks, prompting you to get back to basics. Unfortunately, the pressure of eliminating non-essential activities could be a primary source of anxiety. Nevertheless, there's no reason to retreat from confronting your fears; engaging deep processes can ultimately add more beauty to your life.
Scorpio Daily Horoscope Tuesday – Jun 06, 2017
You are no stranger to your current dilemma of balancing responsibility and pleasure. Unfortunately, there isn't a simple way out of a complex situation now, even if you receive assistance from the presence of resourceful Venus in your 7th House of Relationships. You might even decide to take on unnecessary emotional entanglements just to stretch the envelope and experience the fullest possible impact from an intimate encounter. Explore the joys without complicating the dynamics.
Sagittarius Daily Horoscope Tuesday – Jun 06, 2017
Dreaming about an escape from your obligations is challenging if your actions directly affect others. You may become frustrated in the days ahead as the details of these differences begin to clash. You prefer to explore new places and establish new routines, but current circumstances prevent you from making a sudden move. Self-inflicted criticism serves no purpose now, since there will be more chances to pursue excitement soon enough. In the meantime, don't get lazy; complete unfinished work so you can take off as soon as you are given the green light.
Capricorn Daily Horoscope Tuesday – Jun 06, 2017
Your commitments seem lighter today, enabling you to shuffle your priorities more to your liking. You finally see the light at the end of the tunnel and are eager to enjoy life's little pleasures more now that Venus is camping out in your 5th House of Fun and Games. A refreshing wave of spontaneity encourages you to express what's in your heart and see where it leads. Nevertheless, you do have an ambitious agenda, but it doesn't necessarily involve fulfilling your responsibilities. Work less; dream more.
Aquarius Daily Horoscope Tuesday – Jun 06, 2017
Staying home to enjoy some peace and quiet might sound like a wonderful idea today, especially if there's a creative project you want to take to the next level. Unfortunately, manifesting the alone time you need may be nearly impossible now because so many demands for your participation deplete your energy. However, there's no reason to be overly concerned if satisfaction seems just out of reach. The good news is that within a few weeks you will be in a position to follow your own agenda as you wish. Samuel Johnson wrote, "Great works are performed not by strength but by perseverance."
Pisces Daily Horoscope Tuesday – Jun 06, 2017
There's no need to spin long-winded yarns or share complicated fantasies now. The simplest pleasures are readily available, especially if you can talk about what you want with those closest to you. You are an effective communicator today if you stick with the topic and keep your audience wanting more. Consider your desires and then announce them as clearly as possible. You might be pleasantly surprised with how quickly your wishes are fulfilled. William Shakespeare wrote, "Joy delights in joy."