Ambiguity, begone! This Tuesday, April 2, savvy Mercury gets sideswiped by nebulous Neptune, which could make everything feel…extra. Take a deep breath, Libra, and count backwards from ten. These breakdowns are here to show you where you need to simplify.
Mercury and Neptune have already synced up twice this year, first on February 19, then for a second time during Mercury's retrograde on March 24. Over the past six weeks, you may have plunged into a deep inquiry around your career: What kind of work feeds your soul?
Where should you direct the lion's share of your energy? How can you create systems in order to achieve that elusive work-life balance…a state that is SO essential to a Libra? Don't ruminate…communicate!
Neptune can get you "in your head" about it all, so let messenger Mercury act as your mouthpiece. If you don't speak up, you won't get the support you need! The good news is that helpful advisors are all around you, whether they're friends who have walked the same path or professionals like coaches and consultants who can train you on the very methodology you need to learn. This planetary pairing may inspire you to get moving in more literal ways.
Ditch the idea that spring training has to be a "no pain, no gain" proposition. Instead, try Neptunian modalities like dancing or pool-based cardio classes. With social Mercury in the mix, this could be the excuse you need to get your squad together on a weekly basis.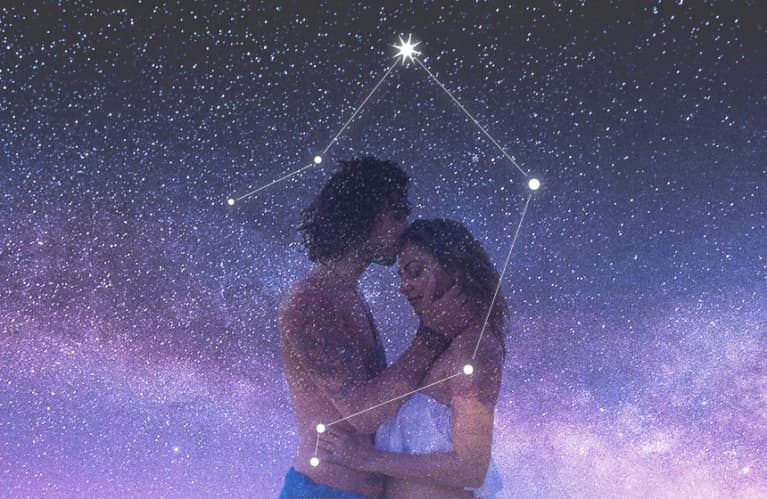 On Friday, the new moon in Aries—the only one of 2019—activates your urge to merge. That's not necessarily a hard thing to do for your partnership-oriented sign. The difference this week, however, is that your search results could turn up someone worthy of your time.
If you're single, maybe it's time to be a little less humble on Bumble or to get "un-Hinged" and go back to the tried and true of Tinder. But don't just rely on right swiping. Weekend mingling could turn up an IRL connection that's worthy of your time. If you've already found your missing puzzle piece, look for ways to fortify your connection.
Relationships require creativity to keep them fresh and inspiring. Instead of slipping into resentment because bae hasn't planned a dinner date in months, take the initiative to get a sexy plan on the shared calendar.
One night out could be the refreshing reminder of how good it used to be during the honeymoon phase. While you might not be able to reprise the short-lived "new relationship energy," you can cultivate your bond in new and equally enjoyable ways.
A regular date night is a no-brainer, but don't stop there. A co-created project that plays to both of your strengths could get the spring fever flowing. Whether you're revamping your bedroom or planning a trip to Spain, put your heads (and hearts) together and get to scheming!