Flap those social-butterfly wings, Libra! You'll be the reigning monarch on the scene starting this Wednesday, October 31, when Mercury, the "cross-pollinator" of the zodiac, flits into Sagittarius and your community-spirited third house until January 4.
This is an unusually long phase due to a retrograde from November 16 to December 6, and it gives you an almost endless spool of opportunities to deepen your connections and expand your sphere of influence.
Not only will your dance card be full, but you'll likely have a wait list this holiday season. Since even you can't do everything you're invited to, fill up your cultural calendar selectively—and strategically.
No more "obligatory hangs" just because you knew someone back in the day. Make this about what YOU want—although, that said, when the messenger planet is in reverse, you might enjoy organizing various reunions.
You tend to give people the benefit of the doubt, but if you KNOW in your heart of hearts that someone is incorrigibly toxic, don't feel obliged to include them.
Halloween could be a truly collaborative affair this Wednesday, with a dramatic Leo moon lighting up your community-spirited eleventh house. Could you and your crew pull off a whole Stranger
Things masquerade?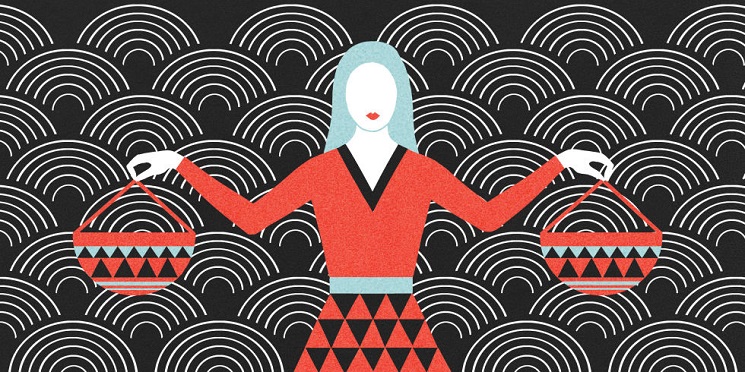 Or maybe you could show up as a full coven, which simultaneously alarms and excites fellow revelers. Pull out the stops: Think strings of LED lights, body paint, and maybe even a Bluetooth speaker to blast some haunted-house sounds.
Keep the mood light and bright—and make sure you're traveling with a wolfpack that's as flexible as you are. If not, BYO broomstick so you can take off when the spirits move you!
Also on Wednesday, your cosmic guardian, sensual Venus, retrogrades out of Scorpio and your security-minded second house and back into Libra, where she'll wrap up her reverse commute through your sign until November 16.
You may find yourself second-guessing some of your romantic choices, perhaps giving someone another chance. Are you SURE that's a good idea? Only you might know for sure, but during a Venus retrograde, it's hard to be certain about much.
Just try to stay in touch with your deepest urges and strongest longings; they'll seldom steer you wrong. If you realize you need more space in a relationship—or a sturdier sense of commitment—honor that.
True, it may change in two weeks, but at least you'll have given it a shot. Just beware accidentally hurting an "innocent victim" with your equivocating.
Not only is that unfair to them, but you stand to lose their trust and patience if you string them along. This is a good time to throw yourself into one of your own creative passions.
Investments in personal development now will pay dividends later, whether advanced training, workshops or a few sessions with healers or coaches.
/Based On Material From: TheAstroTwins