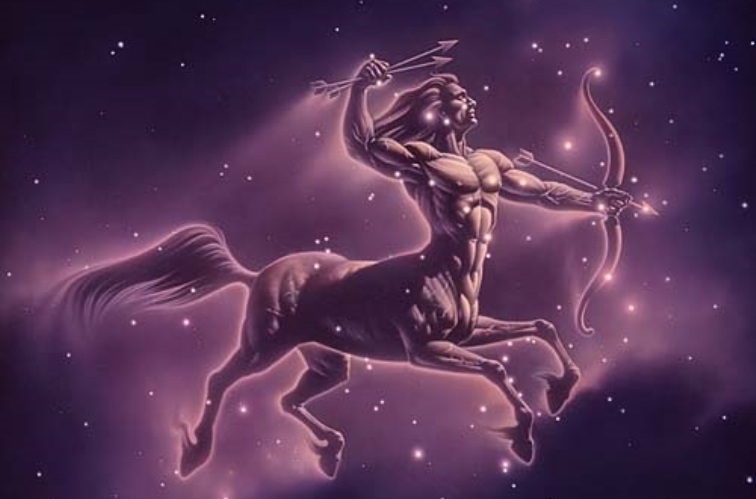 Certainly, with both Mercury (communications planet) and Mars retrograde (in your communications sector), dear Sagittarius, you're prone to more than the usual snafus or misunderstandings these days.
However, your words can be healing today, and love matters can be enhanced with Mars and Chiron connecting, encouraging openness, honesty, and bravery in your interactions.
Even if the words aren't perfect, your good intentions are clear now. Your powers of attraction run high, too. You are facing challenges head-on and determined to resolve problems.
Others tend to follow your lead. Even so, with Jupiter opposite Juno today, you may be filled with ambitions and ideas related to work or health and self-care efforts, but this could reach the point of overwhelm. Aim to pace yourself.
You are good at breaking routines today by upping your game and dancing to the beat of your own drummer. However, not everyone can or will follow the same rhythm, so be prepared to do it on your own.
Try a walking meditation, some new form of exotic yoga or go for a long afternoon hike. Your body demands that you take care of it now. Fortunately, you can work out the tension while engaging in an enjoyable activity. Having fun is your prerogative.
The Moon's return to your work sector today might mean keeping your work hat on over the weekend, but that was always going to be your reality.
With Venus in her final days in your career sector and Uranus just days away from turning retrograde in your work sector, there was no escaping a need to have your work and professional hats on.
With support from both planets in your income sector, the Moon's intuitive edge will help you read between the lines and join the dots across the income, work and career fronts.
Today's Quote: "Don't change yourself just to make someone love you, be yourself and let the right one fall for you."
Lucky Numbers: 9, 11, 27, 30, 45, 46
Daily Compatibility: Aquarius
Creativity: Good
Love: Good
Business: Good